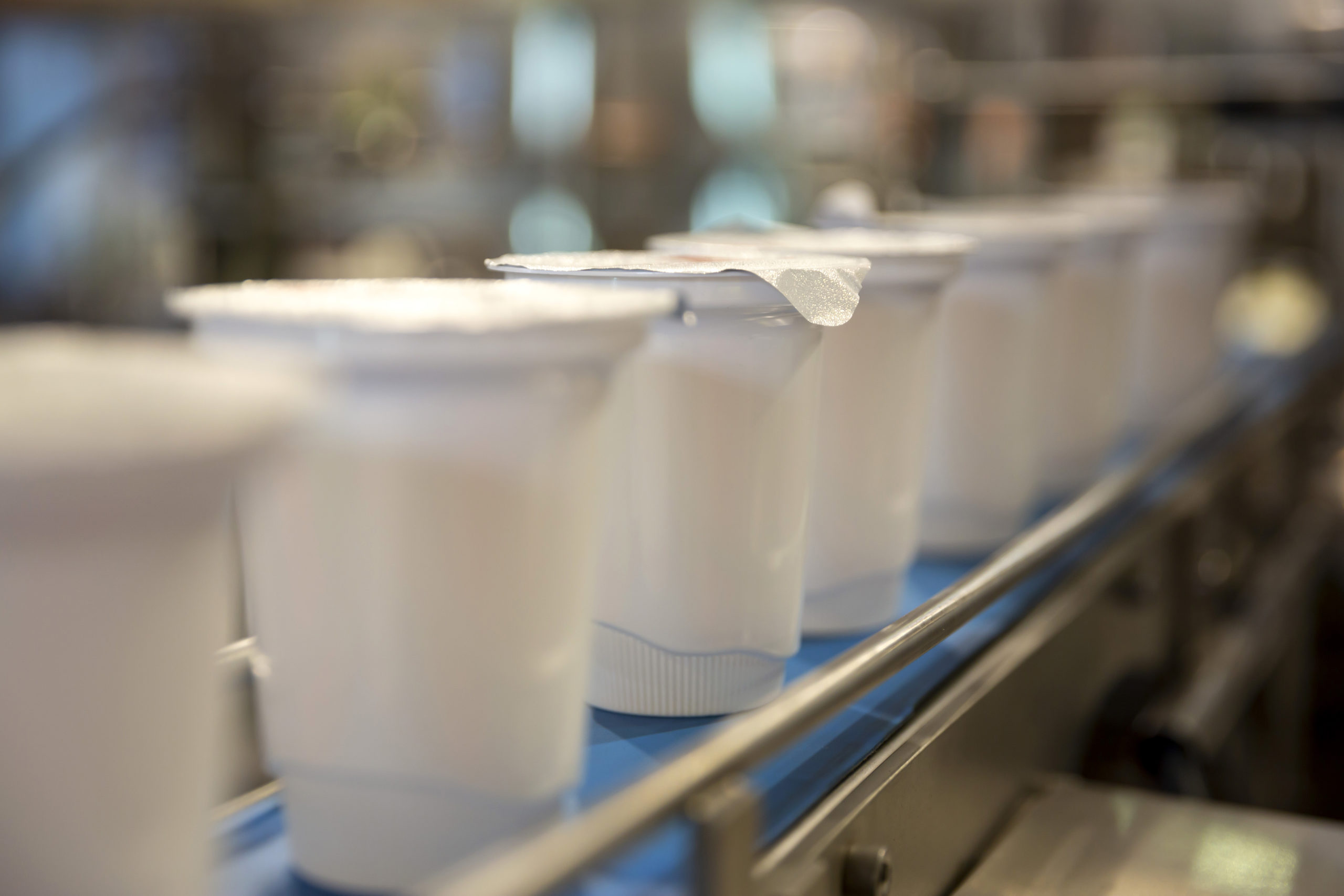 MEKI C
New Choice for Challenging
Food Production
Mekitec Spotlight: MEKI C – New Choice for Challenging Food Production
Our new system models, MEKI C and MEKI ONE, were officially introduced to the public in September at IBIE, Pack Expo and Fachpack trade shows. Many visitors from a variety of different food industries were intrigued by the new system models and what they have to offer to support their food safety and quality control goals.
On this blog, we put MEKI C in the spotlight. During the exhibitions, MEKI C attracted a lot of interest from producers from snack, dairy, and ready-to-eat industries. Something that all of these industries have in common is products packaged in a cup-type primary packaging, which offers consumers more convenient preparation and effortless, "on-the-go" eating experience. However, this type of packaging is often sensitive in the production environment because some of the products are taller than they are wide, and often lightweight, hence more prone to tip over e.g. when transferring from conveyor to another.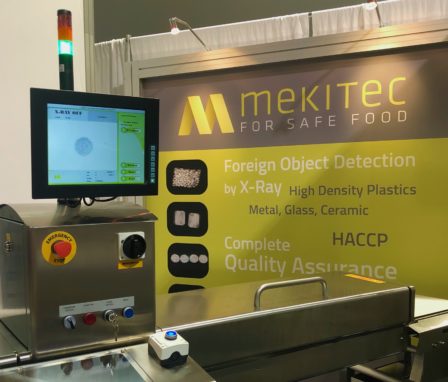 Traditionally, the available inspection solutions have been either a costly side view X-ray system or a curtain-less X-ray system, both of which are not specifically designed for cup-type products and we wanted to change that with MEKI C system.
MEKI C enables food producers to implement a more cost-efficient X-ray inspection that is designed to fit multiple product types that require curtain-less, smooth production flow with the emphasis on the product guides and conveyor transfers to ensure that the smoothness and the fact that the inspection is not disturbed by products tipping over.
Is Your Product a Great Fit for MEKI C X-Ray?
Some of you might be wondering if MEKI C is the right inspection solution for your food product. To determine that, we at Mekitec always conduct thorough Application Tests and present the detection capabilities and results to the food producer. This way, we can easily showcase the advantages of X-ray inspection but also show which one of our solutions would bring the most value in terms of detection rate, quality inspection features, and total cost.
MEKI C can be perceived as the most specific inspection solution in the MEKI product family – yet. Some of the most suited inspectable products include the earlier mentioned cup packaged food products. These types of products can be found in various industries, such as instant noodles or porridge, cereals, yogurts, fruits, multiple ready-to-eat products, and microwave meals.
A good rule of thumb is if your product is in a cup – choose MEKI C. However, the inspection capabilities are not limited only to cup-type products. Other suitable applications are small, lightweight products that could face issues with traditional X-ray systems that have protective lead curtains.
Watch the video below!