 Scroll Down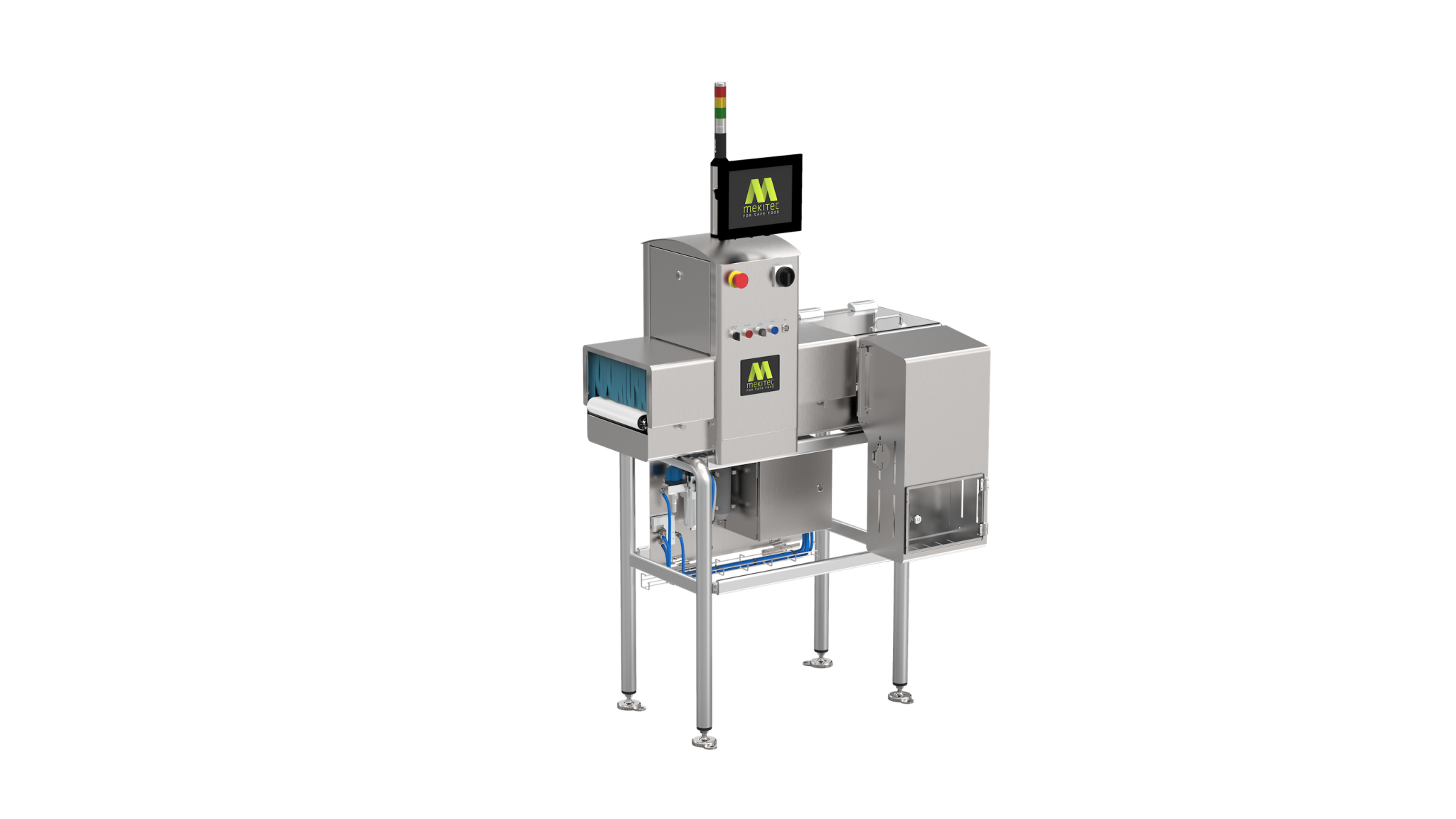 The Next Generation X-ray System
MEKI ONE
Designed for the Inspection of Primary Packaged Food Products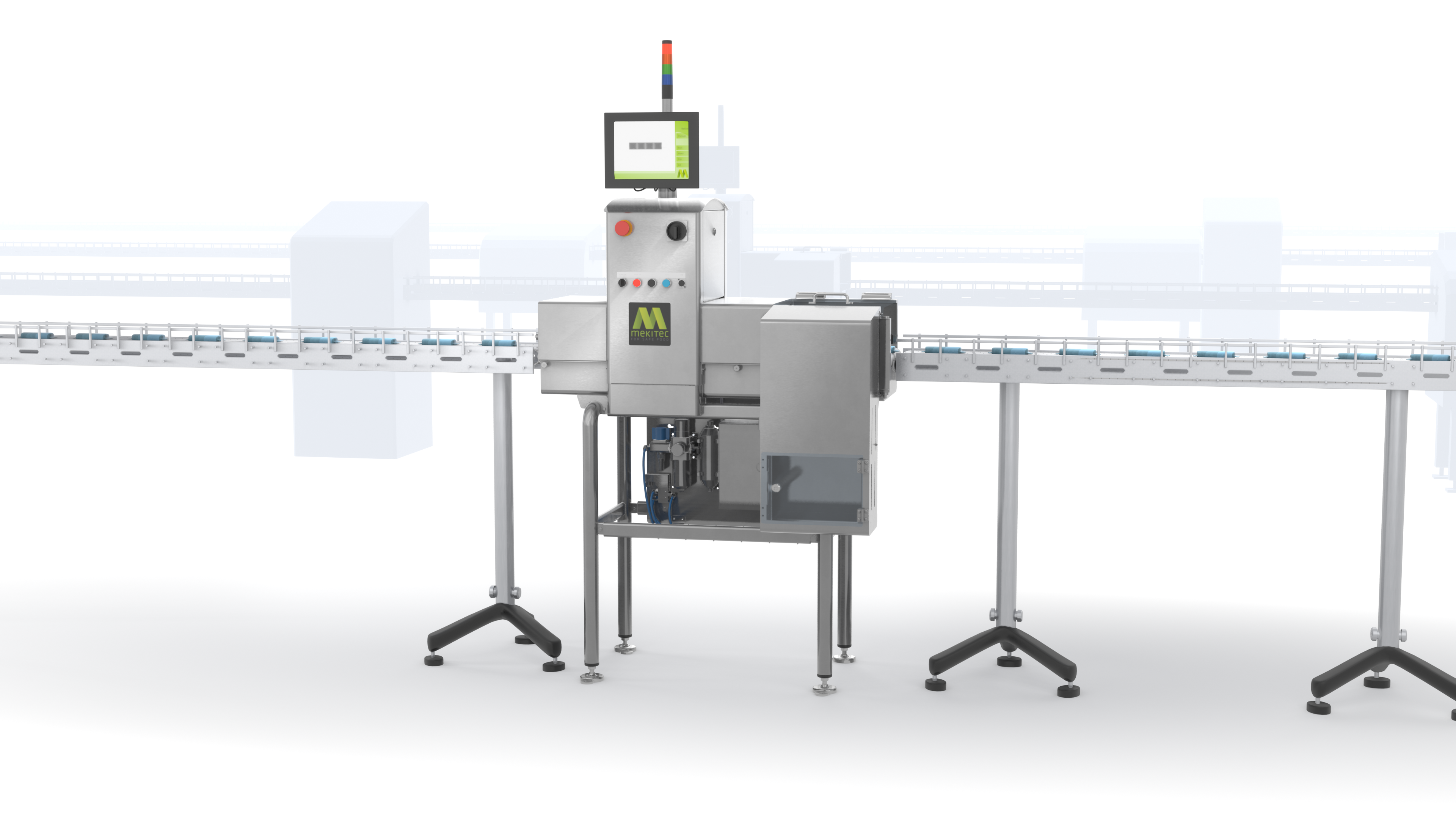 Utilize full pack-for-pack traceability
The MEKI ONE system takes an X-ray image of each inspected product, providing you proof of the safety and quality of their products and creating a transparent audit trail.
Achieve compliance
Self-monitoring its operational functionalities, such as successfulness of rejection, fill level of rejection bin, sufficient air pressure of the reject unit, the MEKI ONE enables you to achieve compliance with any food standards.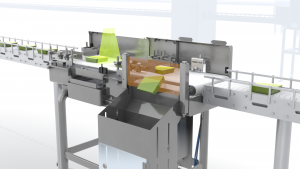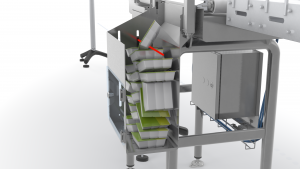 The MEKI ONE system comes with integrated sensors that monitor the system's operations.
The rejection confirmation sensor monitors the success of each rejection. If a rejection fails, the system stops immediately preventing the contaminated product from remaining in the production flow.
The bin full sensor stops the system and notifies when the bin should be emptied.
Also, the system monitors sufficient compressed air pressure to ensure successful rejection and that the rejection unit works at all times.
These functions mitigate the risk of rejected products remaining or re-entering the production.
The system safety circuit secures that the radiation stops if any door or hatch is opened.
Additional CAT3 hand sensors protect that no body parts enter the system when the X-ray power is on.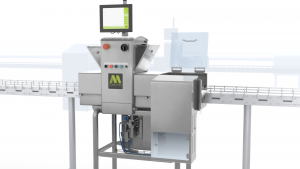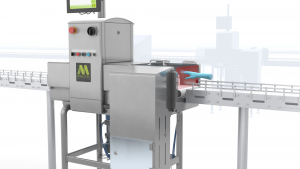 BAKERY
Why inspect baked food products with X-ray?
The answer is simple; there is no product effect (the characteristics of the product
or packaging don't affect the detection capabilities) and you can inspect more than
foreign objects, e.g. a missing part of the product.

And when choosing the MEKI ONE system to inspect your primary packaged bakery
products, you can enjoy full pack-for-pack traceability among other advantages.

READY-TO-EAT
Why inspect ready-to-eat products with X-ray?
Since the products are consumed with minimal preparation, it is crucial to ensure
the safety of each individual packaging. Also, inspecting the presence of disposable
cutlery and other components contribute to the overall quality control.

By placing the MEKI ONE inspection system at the end of each production line, you
are able to guarantee the safety of the final products before shipping them out
and therefore minimize the risk for product recalls.

SNACKS
Why inspect snack products with X-ray?
Snack products are often packaged in metalized materials to preserve the product
and its flavors better. This is not a problem for X-ray technology as it is not affected
by the packaging material.

With the MEKI ONE X-ray, you are able to provide consistent, safe to consume
products that enforce a positive brand image and help to reduce the number of
consumer reclamations.