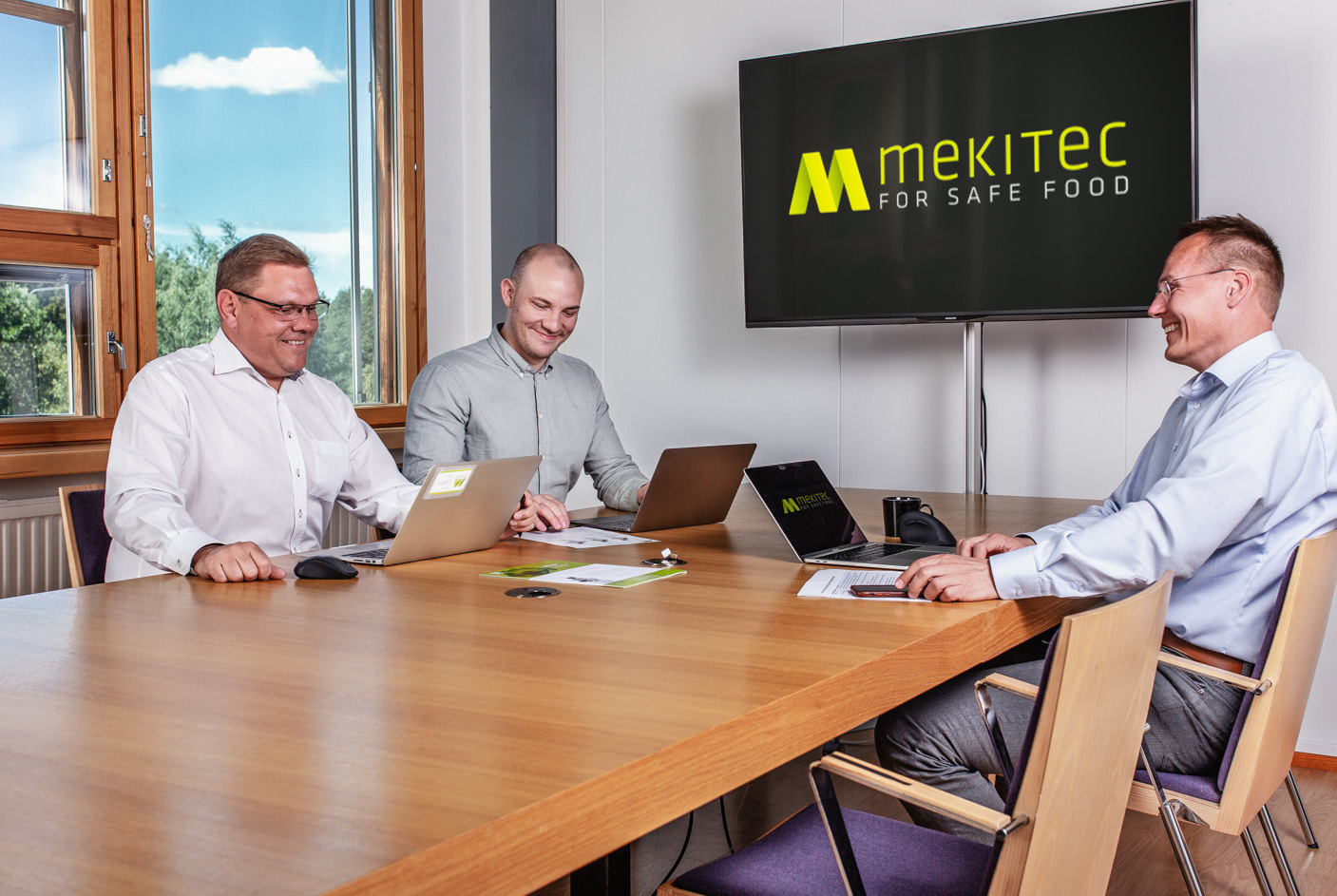 Mekitec
X-ray for safe food
Who are we?
Mekitec is a global manufacturer of innovative quality control systems based on X-ray technology for the food industry. We are committed to ensure safe food by providing inspection systems with the best value in the industry.
Our X-ray systems are a part of the food production line guaranteeing quality by detecting and removing food products that contain unwanted foreign objects or other defects by using the latest X-ray imaging and processing technology, resulting in 100% food quality control. Our corporate mission focuses on delivering the best value and ensuring food safety and quality for our customers.
How it all started?
The founders of Mekitec utilized their X-ray inspection background to develop a new solution making it possible for food manufacturers to inspect their products with the high-end technology on each production line. We developed the MEKI concept in close co-operation with food manufacturers from various industries and countries to break the barriers that made it difficult for them to completely upgrade their quality control systems from limited metal detection technology to X-ray.
Even though the name MEKI could be considered deriving from the words "metal detector killer", today we can proudly say that our MEKI systems changed primary packaging inspection and truly replace/complement metal detectors in food production lines.
The first MEKI system installations took place in 2011 and this eventually, combined with a born-global attitude, has brought us to a worldwide reach with a presence in four continents and over 40 countries.
new installations every year
/10 customers would recommend