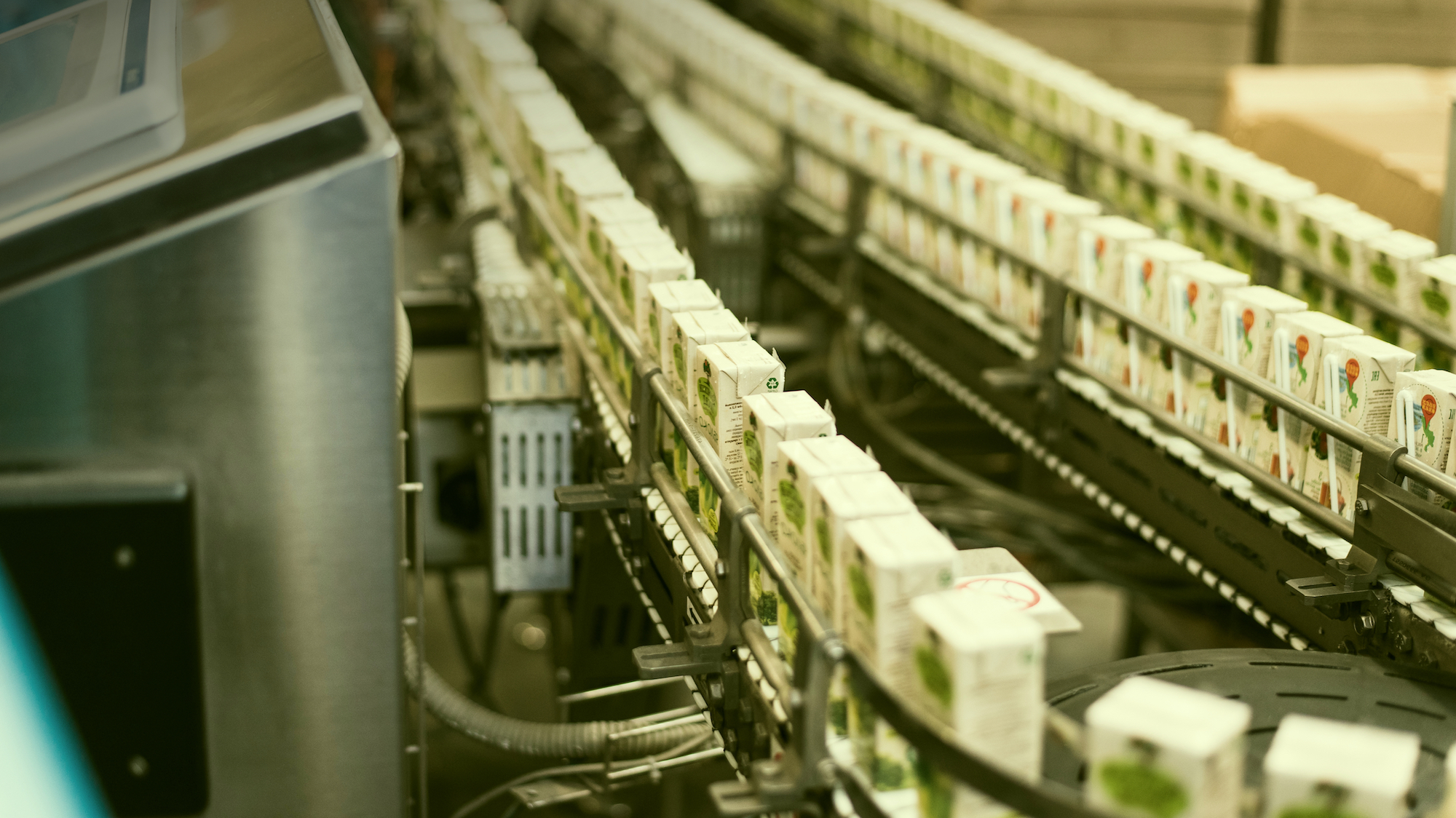 X-Ray Inspection of
Liquids
OVERVIEW OF LIQUIDS
Liquid food products such as sauces are often used to enhance the flavor of other dishes, which is why the market rises and falls depending on the latest food trends. Since new product launches are necessary to keep up with the ever-changing tastes of customers, it is imperative that the quality of your products remain high both in flavor and safety.
In many cases, achieving high-quality liquid food products, means ensuring your products of foreign object contaminants, as well as maintain the correct fill level. In doing so manufacturers are able to keep their loyal customers and ensure profit.
THE RISKS INVOLVED
The risk of contamination is due to processing and transportation methods; this can be applied to liquids food sector.
Manufacturing liquid food products such as soups, sauces, flavorings, stocks, and/or broths may be contaminated while it's on the packaging stage. Contaminants, such as glass, wires and or stainless steels, may be found in food packaging like, sauce pouches, can of soup and or juice packs, which may cause such product recalls which could have a negative financial and brand impact that would ultimately affect the overall profit.
HOW WE CAN HELP YOU
As a leader in food X-ray inspection and product inspection solutions, Mekitec is dedicated to helping food manufacturers maintain the quality and safety of their liquid food products. Putting over 20 years of experience in designing X-ray inspection systems to good use, we have created three of the most accurate, efficient, and cost-effective food x-ray systems on the market.
All of our X-ray food inspection systems use the latest in x-ray imaging technology and are customized to meet your exact needs, detecting unwanted foreign materials in your food products. Whether you choose to install MEKI™, CombiMEKI, or MIDMEKI in your factory, you can be confident that all Mekitec systems scan your products in an efficient manner.
We designed the MEKI systems to be flexible enough to fit in any production line without making any major modifications. Moreover, the systems can be customized to suit your specific inspection needs. Let our x-ray systems serve as an integral part of your brand protection, as you meet the industry standards of HACCP, BRC, and EFSIS.
Contact us -
we want to help you
More information
Fill in the form if you wish to receive more information about our X-ray inspection solutions.
You can also click the button below to browse our references and learn what our existing customers think about the MEKI systems.
References