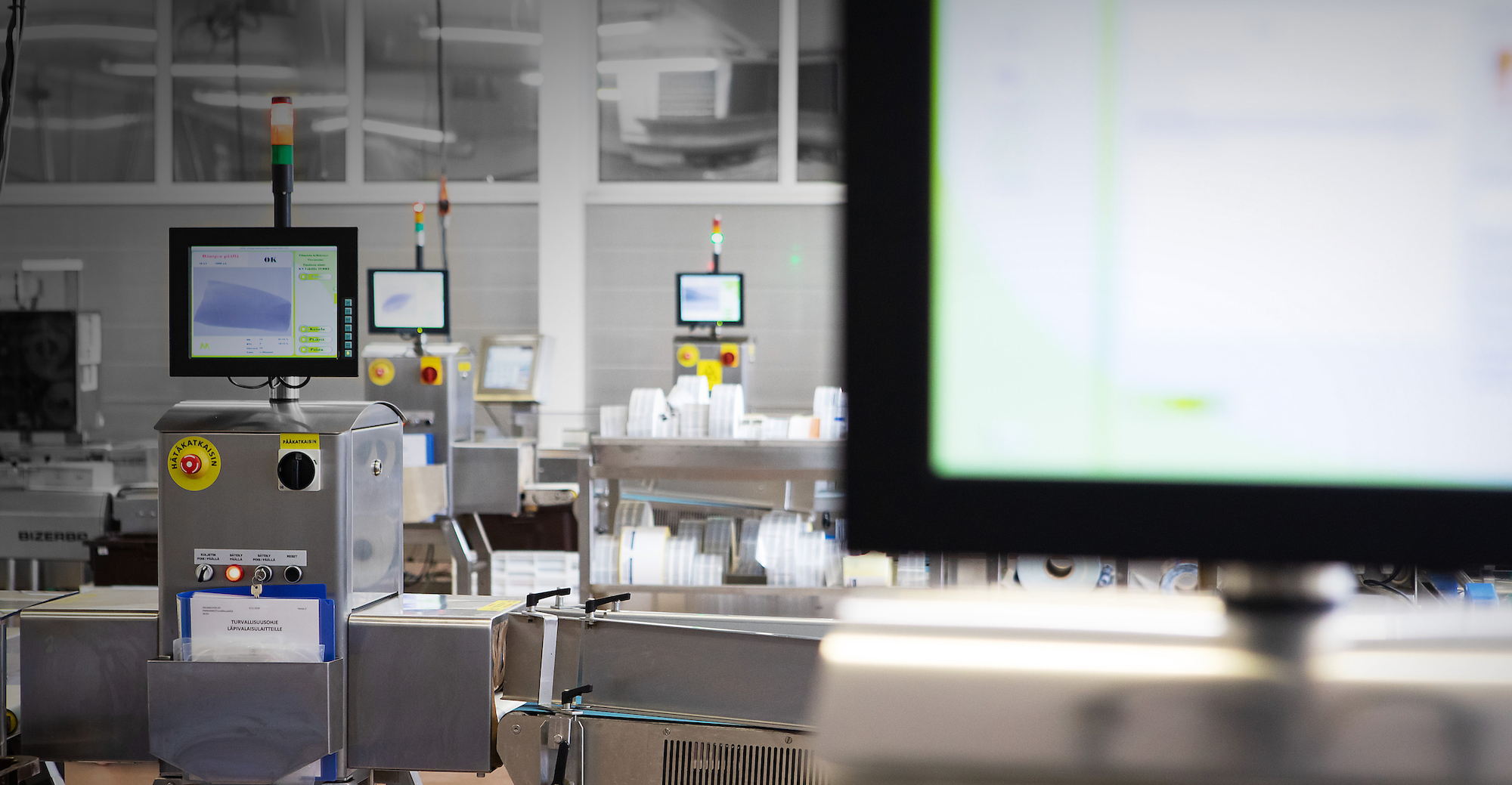 More Value With MEKI
Food
X-Ray
Inspection
Food X-Ray Inspection
The options for inspection and quality control in food industry were limited for a long time, and many food producers chose metal detectors instead of expensive and bulky X-ray systems. The industry has developed a lot further since these day, and with modern expertise the food X-ray inspection systems are even smaller in size and price. Finally, the food producers can choose the best inspection solution for their products.
This is why food manufacturers have noticed that food X-ray inspection technology has a lot of added value to offer and they have started to implement more X-ray systems into their production lines. This is a growing trend in the food industry and food safety.
FOOD X-RAY INSPECTION WITH MEKI SYSTEM
Mekitec's mission is to deliver the best value for its customers by providing food X-ray inspection systems that are excellent in performance, compact and easy-to-use. We have developed our food X-ray inspection systems together with the food producers to make sure that the needs of our customers are met.
There are many advantages that a food producer can benefit from when they implement MEKI X-ray inspection system into their production line, for example:
• Overall quality inspection, such as integrity and shape
• Detecting more than just metallic contaminants
• Low lifecycle costs/total cost of ownership (TCO)
• Reaching and exceeding the global food safety requirements and demands
The key components of our food X-ray inspection systems are developed in-house, and we have intimate co-operation with our partners and suppliers. Our inspection software offers the best user experience to all of our customers, and our detector is designed and developed by our X-ray technology experts. This creates the accurate and easy-to-use inspection system, that Mekitec provides to its customers.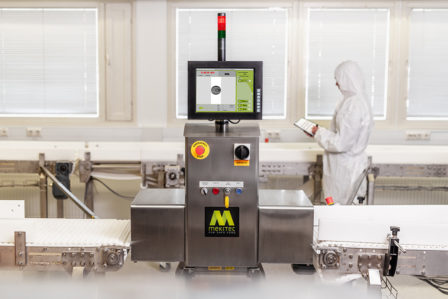 DELIVERING EXCELLENT FOOD X-RAY INSPECTION SOLUTIONS
To stand out from other food X-ray inspection system manufacturers, Mekitec is truly focused only on X-ray technology and solutions. This enables us to deliver the best value to our customers when it comes to the X-ray solutions for food producers.
We offer localized service provided by our own team as well as our international distribution network, trained by our X-ray specialized customer interface. Our customers are supported around any food safety related concern throughout the process, to guarantee the best user experience, functionality and value.
Download the free
white paper
More information
By downloading the white paper about the selection criteria for inspection equipment, you will learn the most important factors that every food producer should take into account before making the final purchase decision.
Fill in the form to gain access to the white paper.
Learn more about our systems