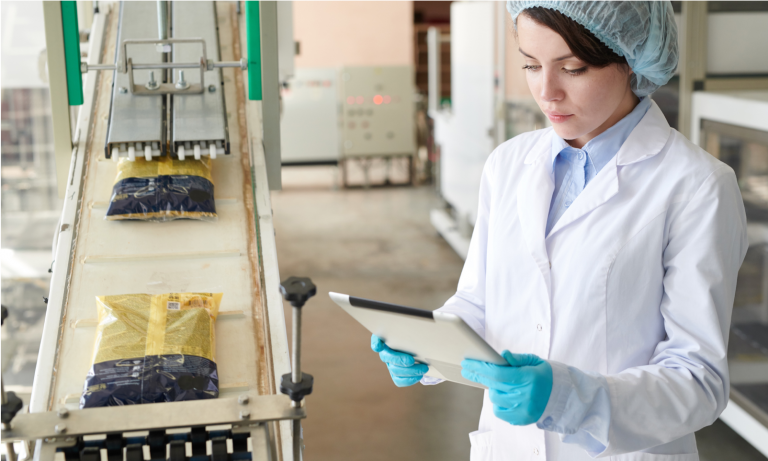 Food
Quality
Control
More Than Just Foreign Object Detection
YOU MUST KNOW THIS ABOUT FOOD QUALITY CONTROL
Food quality control is not only about detecting and rejecting hazardous foreign objects from your production line, but also about inspecting the overall quality of the food product itself.
By implementing an X-ray inspection system into your production line, you can increase the quality control of food in multiple ways. With an X-ray system, you can:
Detect metal contaminants as well as other foreign objects, based on the density of the product and contaminant.
Inspect if any products or packages are broken, missing, or incomplete.
Even though foreign object detection is a crucial part of food quality control, there are now more ways for you to keep up with the growing demands of the consumers. They are more aware of food safety, but also expect the food products to be of high quality in terms of completeness, form, shape, integrity, and packaging.
HOW TO IMPROVE FOOD QUALITY CONTROL WITH MEKI X-RAY INSPECTION SYSTEMS?
MEKI X-ray inspection systems are the answer to the growing demand for better quality and offer several inspection functions which enhance your quality control in food tremendously. Examples of industry-specific functions developed by Mekitec:
Function for content check – used to detect if any parts of the food product are missing.
Function for integrity check – detects if products are broken inside the package. This is especially beneficial when producing e.g. chocolate bars or cookies, which can break easily.
Function for proper closing – detecting if a metallic closing clip is in place, open, or missing completely, e.g. in bread or nut bag.
Function for filling check – detects if the filling inside the food product is lacking or missing. It can also be used to detect if all the products are inside the package, for example, if there are only two cakes in a package that should contain three.
" There are many technical ways to ensure the food quality. Foreign object detection is a crucial part of product safety. The confectionery factory has several X-ray systems ensuring that the content of the packaged products is according to standard. The system rejects for example any chocolate boxes that are missing a piece of confectionery. – After purchasing the X-ray systems, the consumer complaints have decreased, even though consumers tend to do more reclaims than ever before, says the Technical Manager of Orkla Confectionery & Snacks Finland Ab."
– Kehittyvä Elintarvike magazine, number 4/2016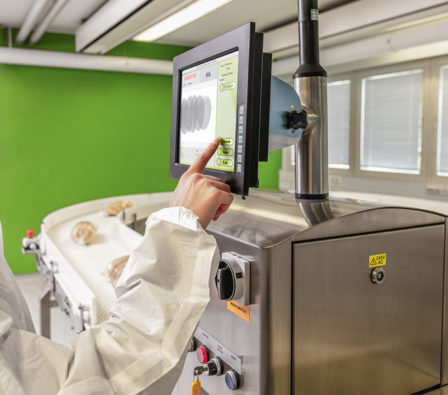 Download the free
white paper
LEARN MORE ABOUT X-RAY INSPECTION
Fill in the form to download our white paper about primary packaging inspection and learn how inspecting single packaged products can tremendously improve the foreign object detection rate, reduce waste, and more.