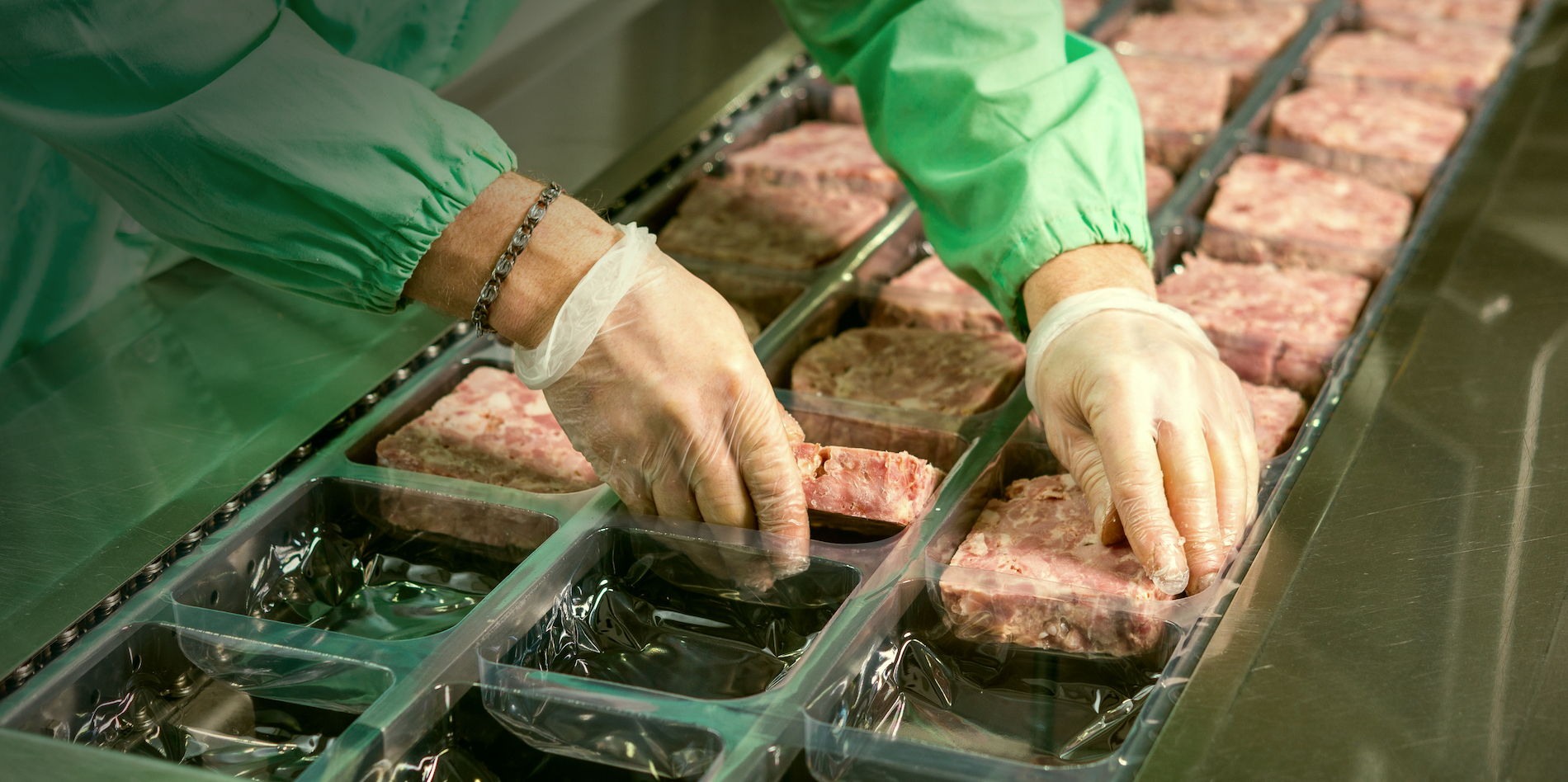 X-Ray Inspection of
Meat & Seafood
Achieving Product Safety with X-ray Inspection
Meat and Seafood industry is big. The estimated market value of the global meat industry is valued over $1.1 trillion by 2023. Whilst Fish & Seafood accounts for around 7% of the global Food market and the worldwide revenue in this segment is expected to increase to $607 billion by 2025.
The sector is undergoing an interesting paradigm shift: with resources declining and demand growing, the meat industry is facing some major sustainability problems. Meat producers and consumers are now looking at the developing markets for more opportunities and two particularly promising industries, plant-based and cultured meat, have grown at a rapid pace over the past few years.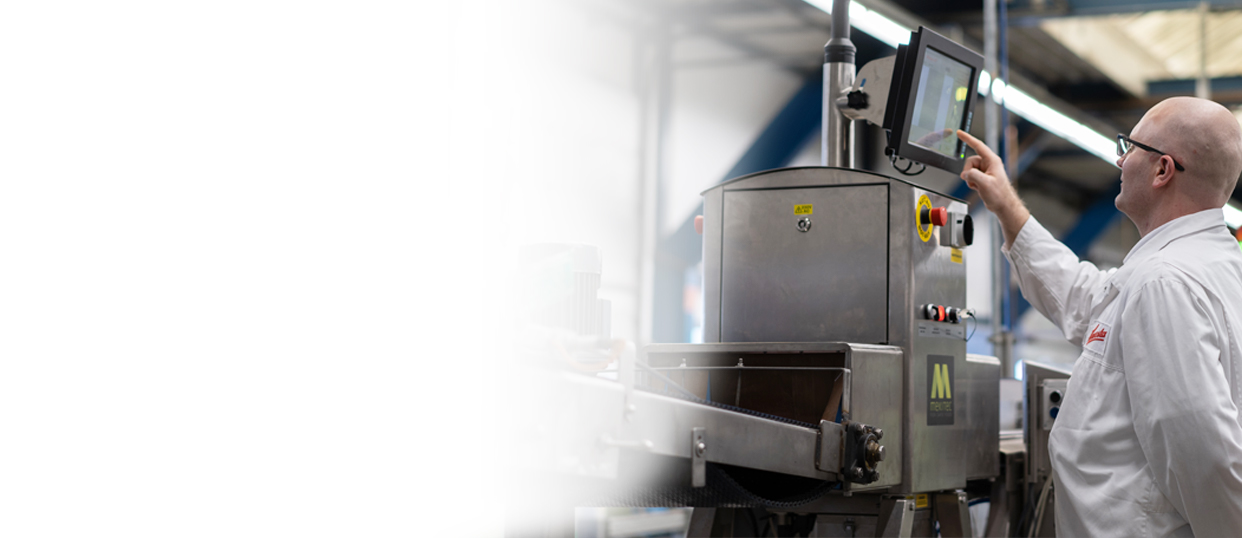 WATCH THE REFERENCE VIDEO!
Why Fish Producer Relies on MEKI X-ray to Ensure Food Safety?
With Mekitec, Hawesta can put their popular products on the market and provide their customers with food that's delicious and safe to eat.
– It's really effortless to implement into our operations. By using Mekitec, we are able to bring our food safety to a whole new level, concludes Robert Fischer who works as the Head of Quality Management at Hawesta.
Detecting Contaminants in Meat and Seafood Products
Producing meat and seafood—from deli meat, sausages, and sliced meat to fish, shrimp, and canned fish—means having to deal with debris and waste material such as bones and metal, that can be introduced into the product during processing; such foreign materials can act as choking hazards that can endanger consumers. Cutting tools used during processing, such as knives, can also find their way into the final product, and are some of the most dangerous contaminants for the consumers.
A study by the Grocery Manufacturers Association (GMA), now known as the Consumer Brands Association (CBA), in 2011 reveals that 81% of respondents considered the financial risk of product recall a significant catastrophe. The same report discovers that 58% of the companies surveyed alarmingly had product recalls in the last five years prior to the study.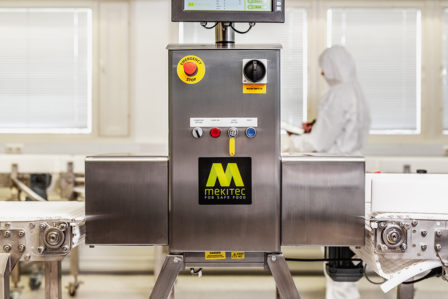 How X-ray Inspection Can Protect Your Food Brand
If you are a meat producer supplying beef, chicken, pork or seafood and you want to prevent such costly losses, you can rely on Mekitec's revolutionary food X-ray inspection systems. By implementing an X-ray system into your production line, you will be able to detect a variety of different foreign materials in addition to metallic ones. That is the most common reason why food producers are now choosing X-ray over metal detectors, but surely not the only reason.
With X-ray, food producers can also inspect the overall quality of the products. For example, in the Meat & Seafood industry X-ray has helped many producers reduce the number of reclamations by inspecting the presence or lack of presence of products and its parts. With X-ray this can be done even if products are in metalized packaging. This way it is ensured, that customers receive only the top-quality products.
Being able to deliver safe and high-quality products to your retailers and final consumers, you are building your food brand and making sure they want to keep buying your products also in the future.
Mekitec

 as Your Partner in Food Safety
Our MEKI X-ray inspection systems are designed for the food industry and its needs. With this in mind, we developed our systems together with food producers to make sure that the needs are covered. Our systems provide: 
User-friendly interface, making the systems easy to use

 

Inspection software with multiple industry-specific functions, ensuring the overall product quality

 

Small footprint, making sure that our systems can easily fit in any production line

 

Best value, enabling

X-ray inspection for every food producer from family-owned businesses to large chains

 
Usually, the driving force for quality inspection starts with foreign object detection, but later the need expands to the inspection of the overall quality of the products. This is where MEKI  X-ray inspection systems are proven to bring the most value because they offer a variety of different quality inspection features with the lowest initial investment and long-term operation costs in the industry.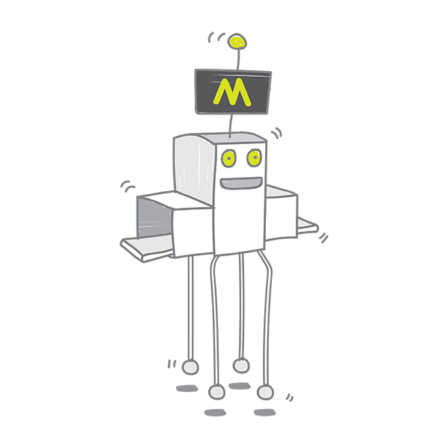 This is what you need to know about the Safety of X-ray Inspection
Information about the safety of food X-ray inspection can be found from our newest e-book "Is It Safe to Use X-ray to Inspect Food?"
The e-book answers the following questions in-depth:
What are X-rays and how the X-ray systems work?
Is X-ray inspection safe for operators?
Do X-rays affect food products?
How to make the systems even safer?
Fill in the form and you'll receive the complete e-book to your inbox!