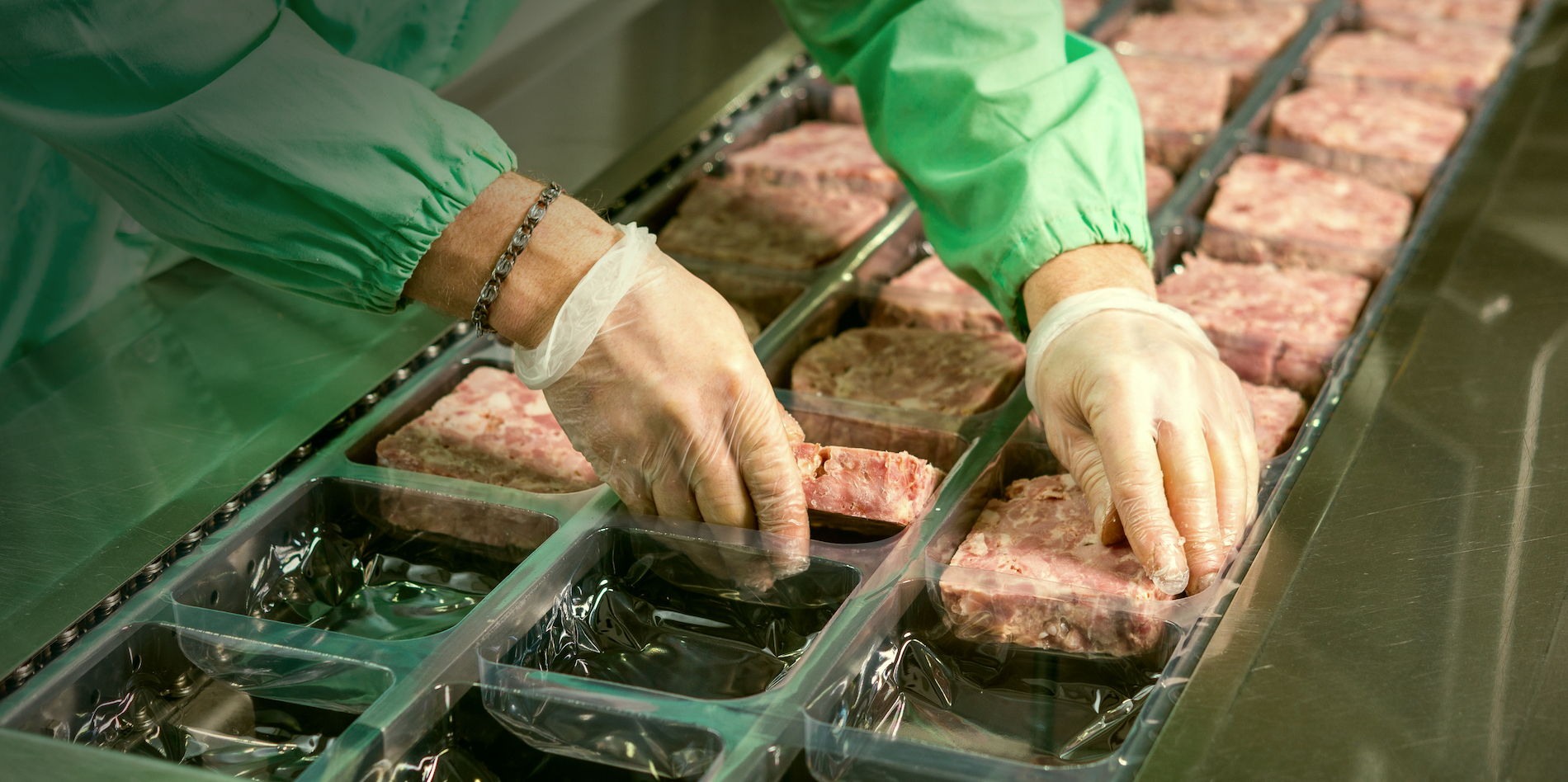 X-Ray Inspection of
Meat & Seafood
OVERVIEW OF MEAT & SEAFOOD
Each year, the global meat industry generates about $600 billion of revenue. The sector is undergoing an interesting paradigm shift: with resources declining and demand growing, the meat producers and consumers are now looking at developing markets for more opportunities.
THE RISKS INVOLVED
Working with meat and seafood—from deli meat, sausages, and sliced meat to fish, shrimp, and canned fish—means having to deal with debris and waste material such as bones and metal, that can be introduced into the product during processing; such foreign materials can act as choking hazards that can endanger consumers. Cutting tools used during processing, such as knives, can also find their way into the final product, and are some of the most dangerous contaminants for the products.
A study by the Grocery Manufacturers Association (GMA) in 2011 reveals that 81% of respondents considered the financial risk of product recall a significant catastrophe. The same report discovers that 58% of the companies surveyed alarmingly had product recalls in the last five years. If you are a meat producer supplying beef, chicken, pork or seafood and you want to prevent such costly losses, you can rely on Mekitec's revolutionary food x-ray inspection systems.
HOW CAN WE HELP YOU
Mekitec creates groundbreaking product inspection solutions that improve the accuracy of existing food quality control measures without sacrificing efficiency. Our food x-ray inspection platforms—the MEKI, COMBIMEKI, and MIDMEKI systems—can easily find defects in products no matter what type of packaging was used. All three MEKI systems allow manufacturer's to meet stringent HACCP, BRC, EFSIS, IFS, and GFSI compliance, so they can meet industry standards while ensuring that their product is of the highest quality.
The MEKI systems are designed to be flexible enough to fit in any production line without making any major modifications. Moreover, the systems can be customized to suit your specific inspection needs. Let our x-ray systems serve as an integral part of your brand protection.
Download the free
white paper
More information
By downloading the white paper about the eight things you should know about application testing, you will learn why conducting application tests is essential during the purchasing and implementing process, and how food producers can benefit from the test report even after purchasing the inspection equipment.
Fill in the form to gain access to the white paper.
Learn more about our systems