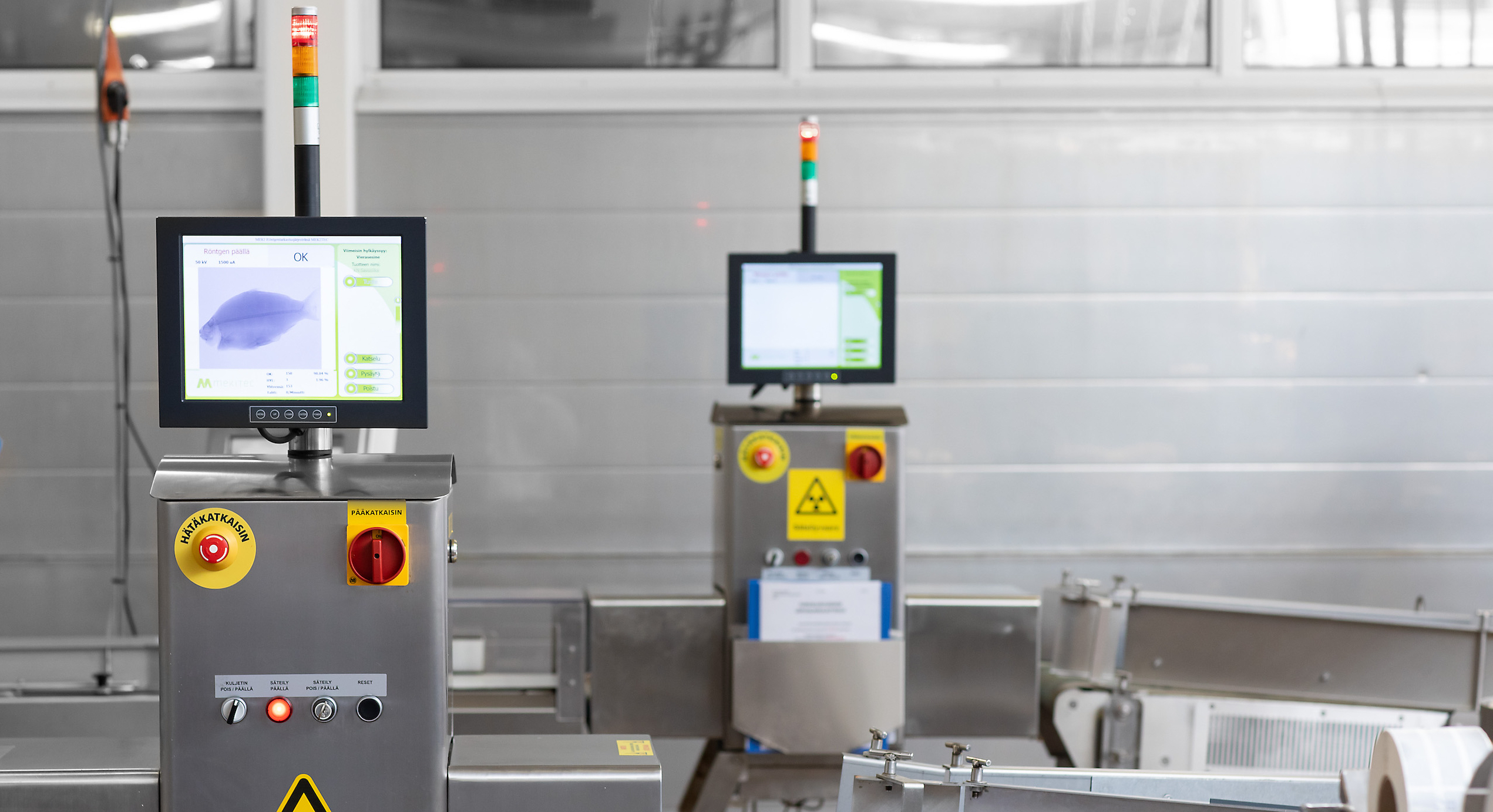 More Accurate, Efficient and Reliable
Metal
Detection
in Food
WHAT EVERYBODY IN THE FOOD INDUSTRY SHOULD KNOW ABOUT METAL DETECTION IN FOOD
Even though metal is not the most commonly encountered foreign object in food production, it is still the most controlled and inspected contaminant, due to metal detectors that have set the detection standards since the beginning of food inspection.
It is understandable that we still refer to these metal detection standards in the food industry, but it is also important to acknowledge that the technology will be outdated in the coming years when X-ray solutions offer so much more value for food producers.
Read more about advantages of X-ray inspection
MAKE SURE YOU ARE NOT MAKING THIS COMMON MISTAKE
Did you know, that MEKI X-ray systems can detect the smallest metal contaminants compared to metal detectors? Based on the X-ray imaging technology, we are able to guarantee the most accurate metal detection rates for contaminants such as ferrous, non-ferrous metals, and stainless steel. Latter being the most common metallic material found in the food production environment.
Product effect or external environment variations (such as surrounding production equipment or salt content of the products) do not affect the accuracy of metal detection in food when using the MEKI X-ray inspection system.
SURPRISING FACT ABOUT METAL DETECTION IN METALLIZED FOOD PACKAGING
Sometimes food producers want to increase the shelf-life of their products by using metalized packaging material. X-ray inspection system enables the change of the packaging material without any additional effort.
The MEKI X-ray inspection system makes it possible for food producers to inspect products packaged in metalized materials (such as aluminum) and detects the metal contaminants without a problem. Metal detection in the food industry has never been this efficient and reliable!
Contact us -
we want to help you
QUESTIONS ABOUT METAL DETECTION IN FOOD?
If you have any questions about metal detection in the food industry or X-ray technology in general, our team of experts is here for you!
You can also click the button below to read our customer success stories to learn how MEKI X-ray inspection systems have helped them to ensure safe food.
References