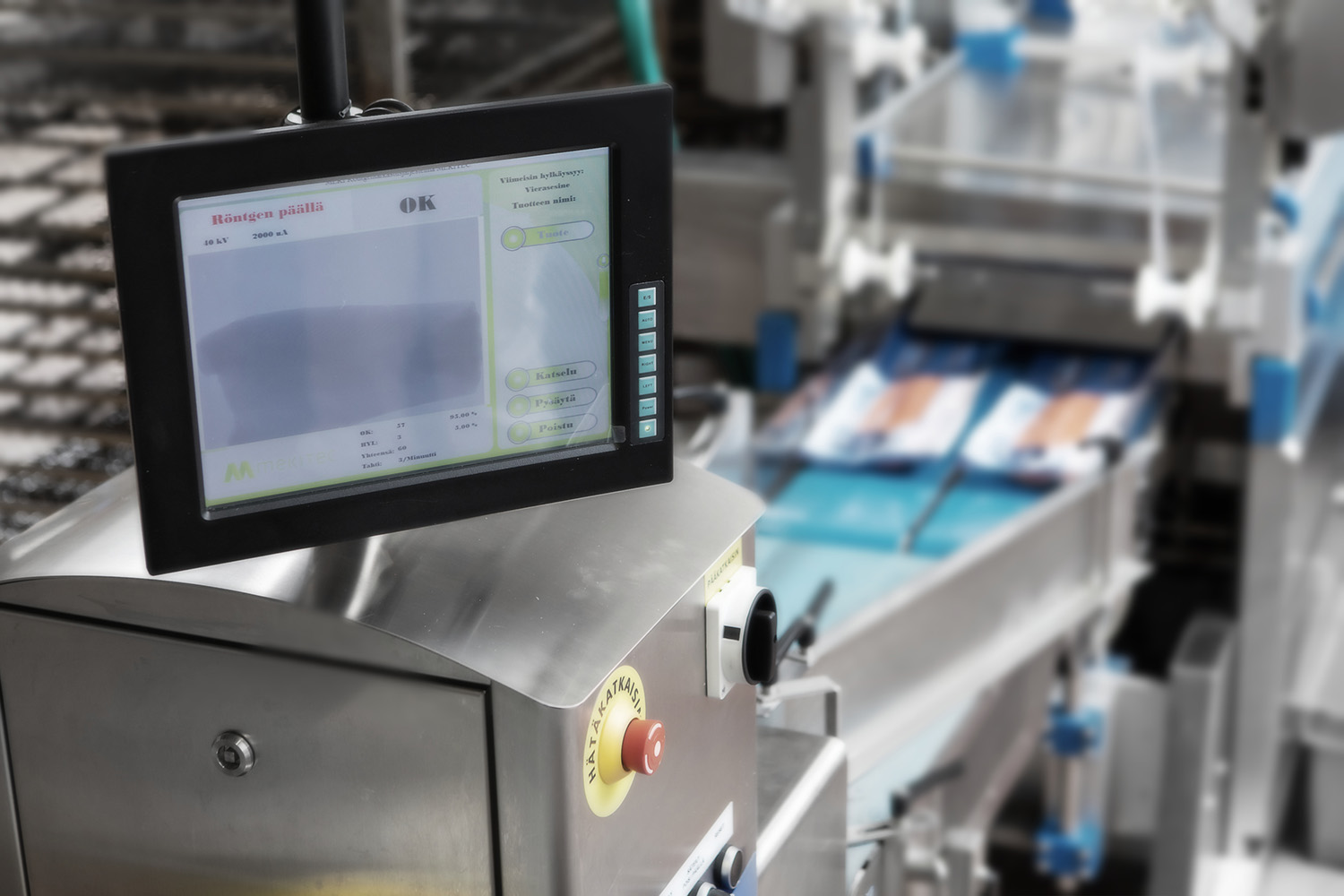 Reach the
Highest Level of
Quality
Control
in Food
Quality Control in Food
Even though food is produced in various places and environments, the general standards regarding quality control in food are usually very similar. One reason for this is the global standards, such as the Hazard Analysis & Critical Control Points (HACCP) framework which is one of the most common requirements that a food producer needs to comply with.
The standards in the food industry have tightened in the last decades, meaning that now food producers have more pressure to improve their safety and quality processes. It is proven, that by implementing an X-ray inspection system to your production line, you are able to meet and even exceed the requirements that large global and local retail chains are demanding.
REQUIREMENTS FOR QUALITY CONTROL IN FOOD INDUSTRY
There are several food safety and food quality control requirements that have been set by the authorities and large retailers or chains in the food industry. The most used and well-known is HACCP (Hazard Analysis and Critical Control Points), which was created by USDA to address food safety through the analysis and control of biological, chemical, or physical hazards in the food supply chain. This is the first requirement that food producers come across when they start the food production business.
Other standards that are usually required when exporting food products:
BRC (Brand Reputation through Compliance, formerly British Retail Consortium) – Trade association for UK retailing, also recognized as a global standard.
IFS (International Featured Standards) – A recognized standard for auditing food manufacturers.
GFSI (Global Food Safety Initiative) – Project to harmonize international food safety standards and reduce the need for multiple supplier audits.
EFSIS (European Food Safety Inspection Service) – Acting as a stepping stone to achieving the requirements of the full BRC Standard.
Retail chains (such as Tesco, M&S, and Costco) have their own requirements for their vendors. These requirements regarding quality control in food production might be tighter, stricter, product-specific or even require specific working methods or processes in order to be fulfilled.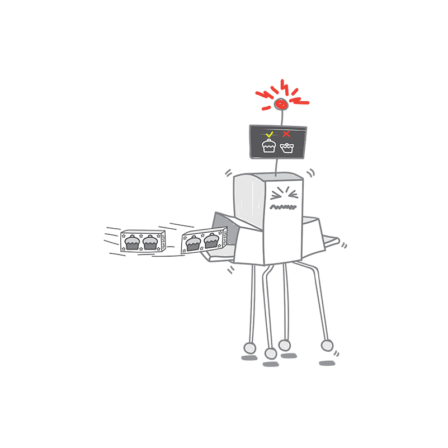 ACHIEVING THE REQUIREMENTS FOR FOOD SAFETY AND QUALITY CONTROL IN FOOD PRODUCTION
X-ray system meets and exceeds the requirements of a Critical Control Point, as it detects and rejects the physical contaminants from the food production line. In addition, the system can inspect other quality factors (such as shape or integrity) and food inside any kind of packaging material.
Food producers are able to fulfill even the most demanding quality and safety standards in the global food industry when they implement the MEKI ONE X-ray inspection system into their production line. The system meets food safety standards such as BRC or even other demanding retail chain specifications since it comes equipped with all the needed functionalities. The additional requirements a retail chain may have can consist of rejection confirmation, rejection bin full, and air pressure monitoring, which are all included in the MEKI ONE system.
Read more about MEKI ONE
Contact us -
we want to help you
WANT TO LEARN MORE ABOUT QUALITY CONTROL IN FOOD INDUSTRY?
Contact us to hear more about how Mekitec X-ray inspection systems can help you to exceed the global food safety requirements.
Click below to read the success stories of our existing customers.
References