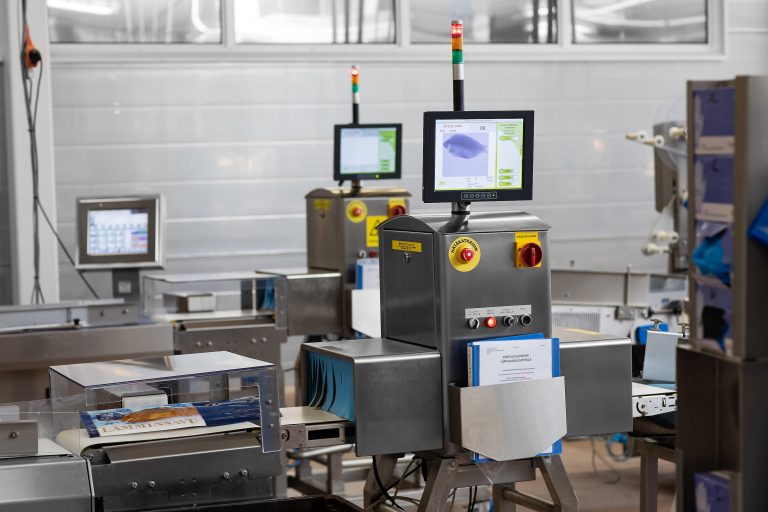 Physical Contamination
in Food Production
and How to Prevent It?
What is Considered as a Physical Contaminant in Food Production?
Food producers need to inspect and control their production from three types of contaminants; chemical, biological, and physical. All of these types need consideration when creating HACCP or some other food safety plans. Questions when creating the plan revolve around what kinds of threats there are in food production and what kinds of risks they possess to consumers, taking into account all three different contamination types.
The physical contamination of food is something tangible that is not intended to be part of the product. This type of contamination risk includes the chances of different foreign objects entering the final food product during the production process (external sources) or those that already exist in the raw material (internal sources) which is used to create the end-product. Such contamination might be glass, wood, bone, stone, or even hair, and can be introduced into the food product by accident during the raw material harvesting or at any point during the food production process and distribution to consumers.
These physical hazards need to be identified, controlled, and detected at a certain level to provide consistent quality and food safety for the consumers. It's always important to understand which of the physical contaminations could cause serious harm to the consumer and make proactive actions to control and prevent such hazards.
How to Prevent and Control Physical Contaminants in Food Production?
The first step in controlling and preventing physical contaminants in food production is to create a safety culture throughout the entire food processing chain. Food producers should make necessary changes and actions to ensure a production environment where the possible sources for physical contaminations are mitigated. These proactive actions prevent the contamination risks and limit the number of contamination cases to a fraction, compared to complete negligence of safety culture and preventive actions.
To do this correctly, food producers need to target the suspected sources of physical contaminants and identify the contaminations that possess a true risk. Once this is done, it's important to evaluate the root cause, eliminate the contributing factors, and implement an inspection system in place to verify and control that these actions have been successful.
There are various technologies available for controlling the physical contaminations at the different stages of food production and distribution, e.g. bulk inspection is sometimes necessary to control the quality of the raw material before it is produced into final products.
The final safety inspection is recommended to happen in the primary packaging phase where the product is packaged and sealed. This enables the best possible detection rates for all types of physical contaminations and enables true traceability that is necessary especially when the process from farm to fork takes a long time and includes multiple risks for contaminations to enter the food product.
Read more about primary packaging inspection
Why Select X-ray to Control Physical Contamination of Food?
X-ray technology is used more and more to control the safety and quality of the individually packaged goods in the primary packaging lines since it can bring additional value to food producers by detecting more than metallic physical contaminants, but also by detecting possible quality defects that might cause more consumer complaints if not taken notice of.
And when the X-ray systems are placed at the end of each individual packaging line, food producers are able to maximize the benefits of the X-ray inspection systems by protecting their brand image, building reliability and consumer trust, and last but definitely not the least running the production lines at the maximum capacity producing the safest food products.
Take your CCP to the next level
Want to know how to get the best performance and results out of your Critical Control Points? By reading our latest eBook, you will learn:
to identify your production needs in terms of foreign object detection and quality assurance
why placing the CCP in primary packaging phase provides the best detection rates
to consider the total value of the investment; cost vs. benefits
how advanced X-ray technology brings the most benefits when utilized as a CCP