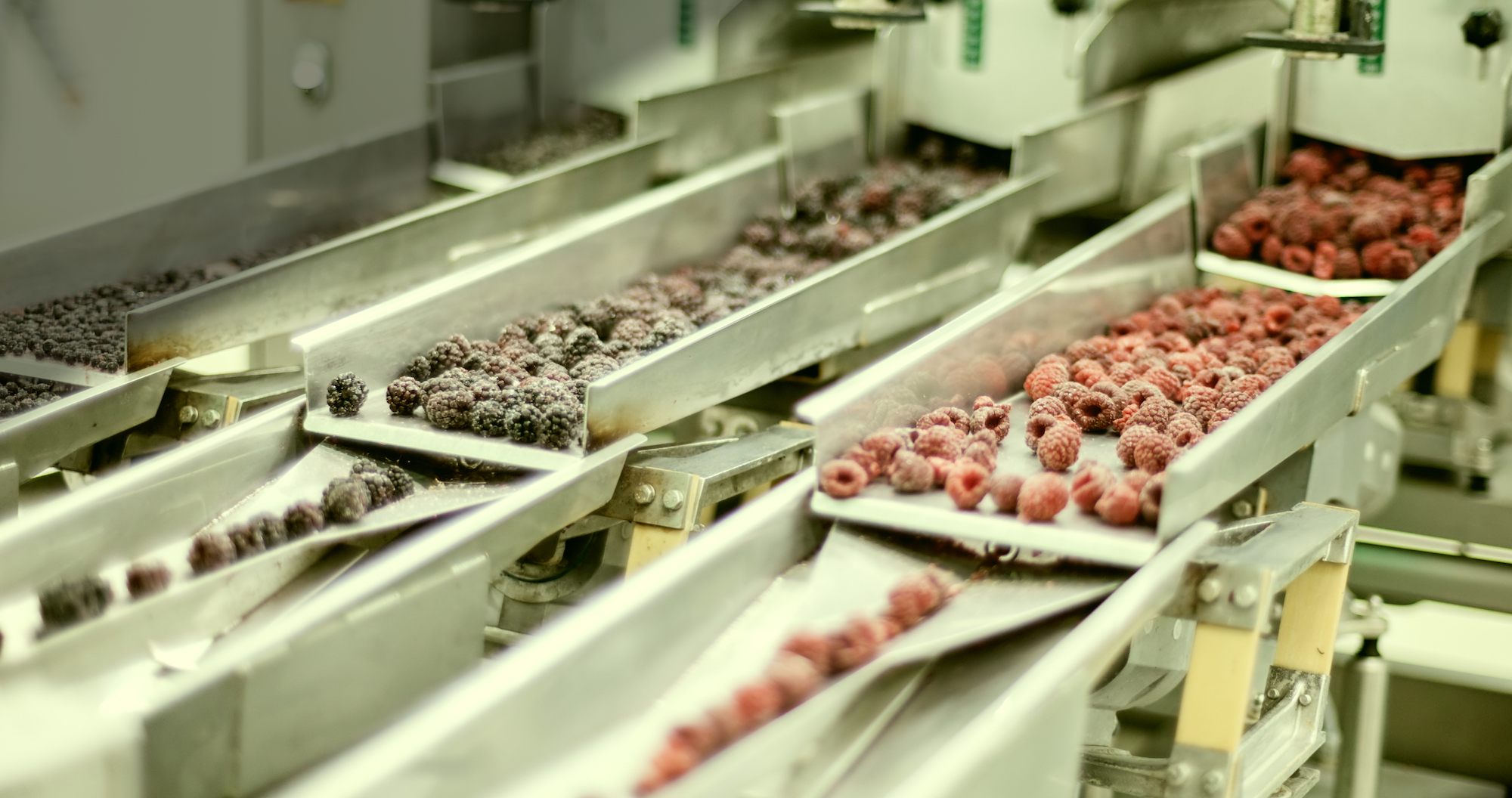 X-Ray Inspection of
Frozen
Food
Products
Demand for Inspection in Frozen Food Industry
The need for more convenient, easy-to-prepare meals has caused rapid growth in the frozen food market. From frozen meat, dinners and entrees to frozen vegetables and desserts, food producers are under constant pressure to produce a large volume of frozen goods.
Nowadays, consumers tend to choose the food brand which has been proven to be healthy, high in quality and most of all – safe. To keep up with the consumer demands and to reduce the possible customer reclamations and product recalls, producers have started to invest in the safety inspection and overall quality control, which both can be achieved with X-ray inspection.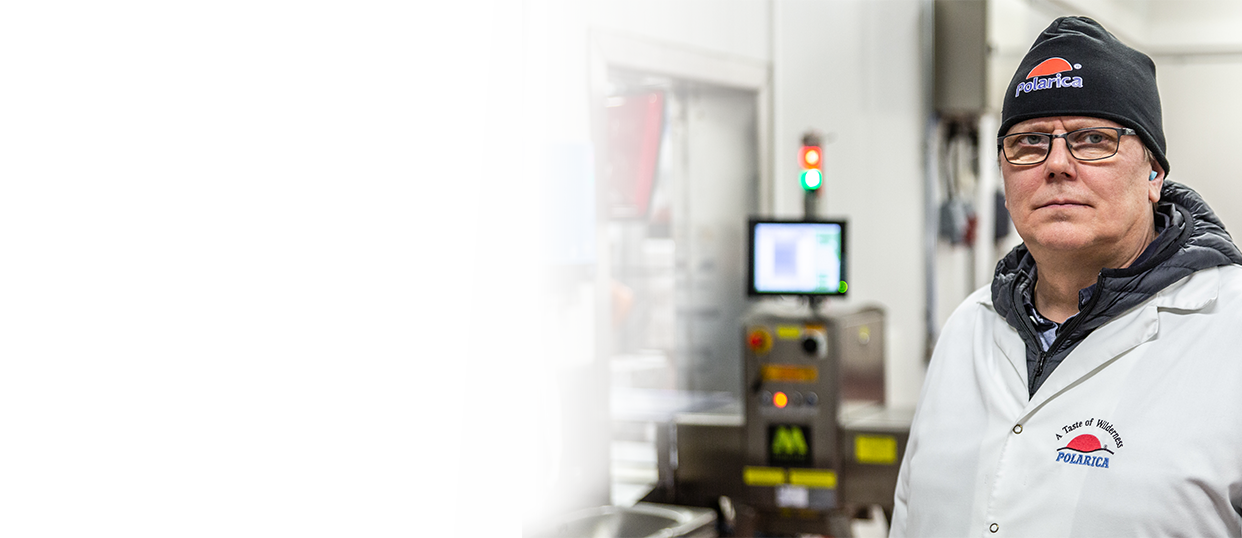 Eliminate Contaminants
Why Select Mekitec X-ray to Eliminate Stones from Frozen Berries?
According to Matti Sarala, the plant manager of Polarica, the reason they chose an X-ray system was based on their very specific needs: "Forest berries are picked close to the ground where stones are the main contaminant, and we wanted to eliminate this hazard". Sarala sums up his thoughts on Mekitec: "I would definitely recommend Mekitec's systems to companies that supply consumer-packaged products and wish to ensure their safety."
Detecting Foreign Matter in Frozen Food
In a study published by Grocery Manufacturer Accusation (GMA) in 2011, it is revealed that 81% of respondents saw financial risks associated with the frozen food market, and that a staggering 58% of companies experienced at least one product recall in the past five years due to the presence of foreign objects in the packaging.
When there's a risk that extraneous material, such as metal or glass fragments end up in the packaged product, it is important to do all the precautions to eliminate it before the products are shipped out to the customers. If contamination should happen, your customers are at risk of injury; a recall is inevitable.
According to the GMA's study, the estimated financial loss caused by a recall is around $10 million on average – however, it can range anywhere from less than $1 million to over $100 million.
This excludes indirect costs e.g. due to brand damage and loss of future sales. The indirect costs are almost impossible to estimate, but in the long-term, they can even exceed the direct costs of a recall, when consumers stop buying certain brand completely.

How X-Ray Inspection Protects Your Customers and Brand
By implementing an X-ray system into your production line, you will be able to detect a variety of different foreign materials in addition to metallic ones. That is the most common reason why food producers are now choosing X-ray over metal detectors, but surely not the only reason.
With X-ray, food producers can also inspect the overall quality of the products. X-ray has helped many producers to reduce the amount of reclamations by inspecting e.g. whether all the frozen cakes are in the package or not. This way it is ensured, that customers receive only the top-quality products.
Being able to deliver safe and high-quality products to your retailers and final consumers, you are building your food brand and making sure they also want to keep buying your products in the future.
How Mekitec Ensures Food Safety and Quality
Our MEKI X-ray inspection systems are designed for the food industry and its needs. With this in mind, we developed our systems together with food producers to make sure that the needs are covered. Our systems provide
User-friendly interface, making the systems easy to use
Inspection software with multiple industry-specific functions, ensuring the overall product quality
Small footprint, making sure that our systems can easily fit in any production line
Best value, enabling X-ray inspection for every food producer from family-owned businesses to large chains
Usually, the driving force for quality inspection starts with foreign object detection, but later the need expands to the inspection of the overall quality of the products. This is where MEKI X-ray inspection systems are proven to bring the most value because they offer a variety of different quality inspection features with the lowest initial investment and long-term operation costs in the industry.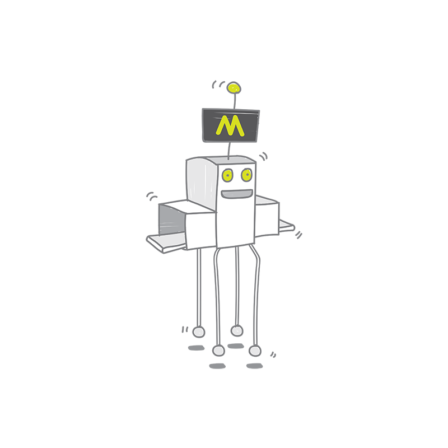 Contact us -
we want to help you
More information
By downloading the white paper about the eight things you should know about application testing, you will learn why conducting application tests is essential during the purchasing and implementing process, and how food producers can benefit from the test report even after purchasing the inspection equipment.
Fill in the form to gain access to the white paper.
Learn more about our systems