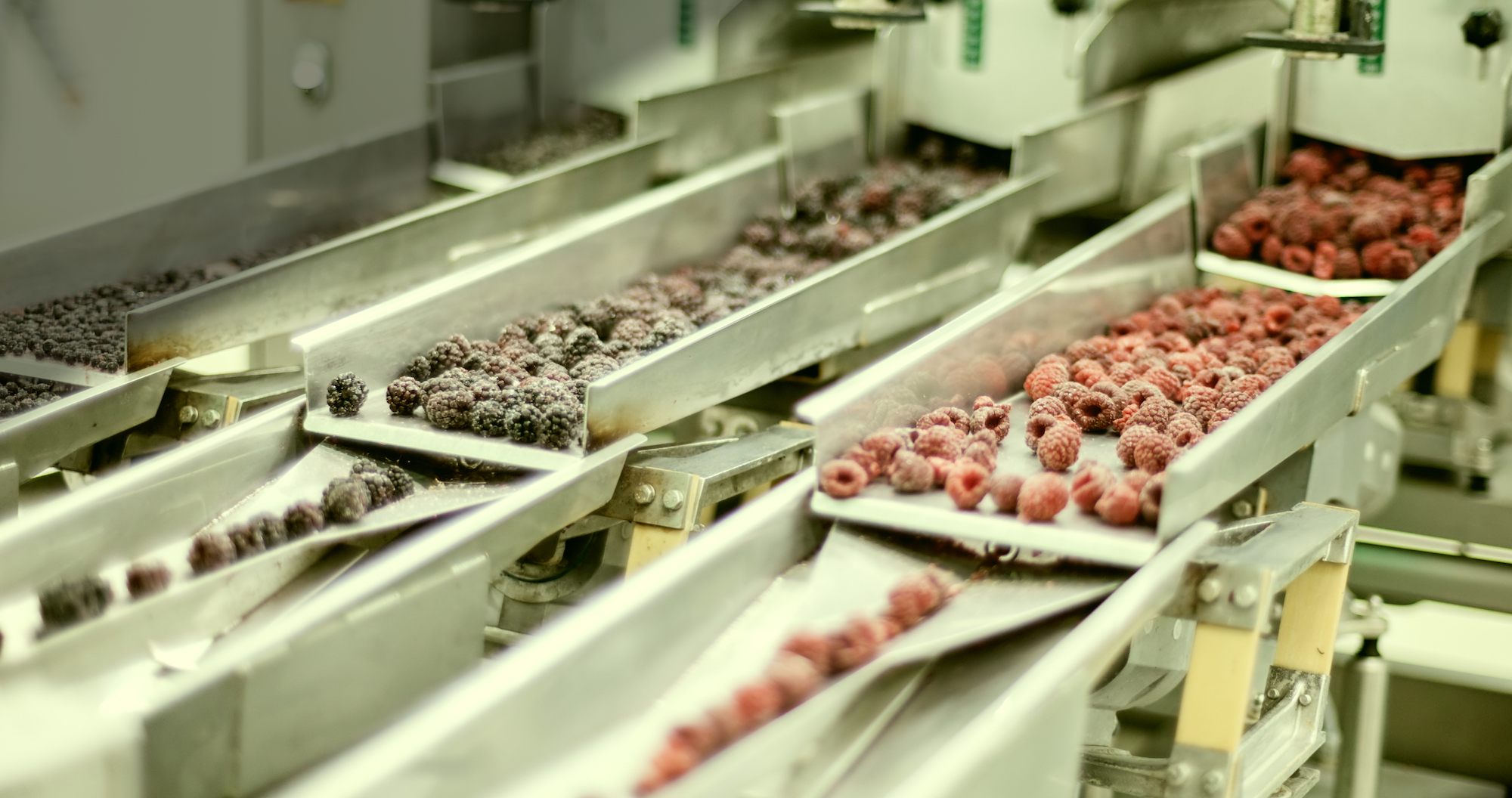 X-Ray Inspection of
Frozen
Food
OVERVIEW OF FROZEN FOOD
The need for more convenient, ready-to-eat meals has helped spur the rapid growth of the frozen food market. Experts estimate the frozen food sector to reach $261 billion by the end of 2015. From frozen meat, frozen dinners and frozen entrees to frozen vegetables and frozen desserts, food manufacturers are under constant pressure to produce a large volume of frozen goods.
THE RISKS INVOLVED
This rapid growth has caused problems for a number of manufacturers, as noted in a 2011 study published by Grocery Manufacturer Accusation, (GMA). The study revealed that 81% of respondents saw financial risks associated with the frozen food market, and that a staggering 58% of companies experienced at least one product recall in the past five years due to the presence of foreign objects in the packaging.
These foreign objects include metal and stones present in raw materials during production. Metal and glass fragments can also be introduced during processing. In addition to monetary impact of this issue, there is a negative impact with the company's brand that could have a lifelong effect. When frozen products start to thaw, this change seriously impacts metal detection systems causing fake rejects. Mekitec's x-ray inspection systems are not affected by changing states at all.
HOW WE CAN HELP YOU
Mekitec takes great pride in being a global leader in food X-ray inspection and food quality control automation. With over 20 years of experience in designing brand protection x-ray imaging devices, we have developed three state-of-the-art food x-ray systems that can detect far more than the average X-ray machine: MEKI™, CombiMEKI, and MIDMEKI. Whenever you integrate Mekitec food safety X-ray systems into your production line, you are assured that your products are free of any and all foreign objects.
We designed the MEKI systems to be flexible enough to fit in any production line without making any major modifications. Moreover, the systems can be customized to suit your specific inspection needs. Let our x-ray systems serve as an integral part of your brand protection, as you meet the industry standards of HACCP, BRC, and EFSIS.
Contact us -
we want to help you
More information
By downloading the white paper about the eight things you should know about application testing, you will learn why conducting application tests is essential during the purchasing and implementing process, and how food producers can benefit from the test report even after purchasing the inspection equipment.
Fill in the form to gain access to the white paper.
Learn more about our systems