MEKITEC'S REMOTE CARE SERVICES ALLOW FOOD COMPANIES TO INCREASE EFFICIENCY AND REDUCE FOOD WASTE
Mekitec, a provider of food inspection equipment, introduces new remote services that link X-ray inspection to increased production efficiency and improved food production sustainability.
The new MEKI™️ Remote Care service allows food producers to reduce food waste by achieving more optimal detection accuracy while providing them practical recommendations on how to reduce the number of false rejects and costs through annual equipment usage and inspection performance analysis services.
"Making the data of primary packaged food products available to our customers was the first step toward improving traceability. Now, we make that information available over a secure network for new purposes like the inspection performance analysis", says Juho Ojuva, the Vice President of Commercial Operations at Mekitec.
With the new service, Mekitec also offers proactive and preventive maintenance to its customers by servicing and optimizing its X-ray inspection equipment remotely and on a regular basis, saving its clients both time and money, and allowing them to focus on their core business.
The protected and encrypted remote connection also enables the secure use of MEKI™️ Data Manager, giving food producers access to better traceability and reporting tools wherever they may be, removing frequently used paper reports from food production environments and reducing the chances of human error.
With the MEKI™️ Remote Care service, the company aims to provide its customers with even better performance and value to their customers: "The development possibilities for new and improved services and purposes are nearly limitless when there are multiple data points in the same production facility gathering information of primary packaged products", Ojuva states.
Read more about: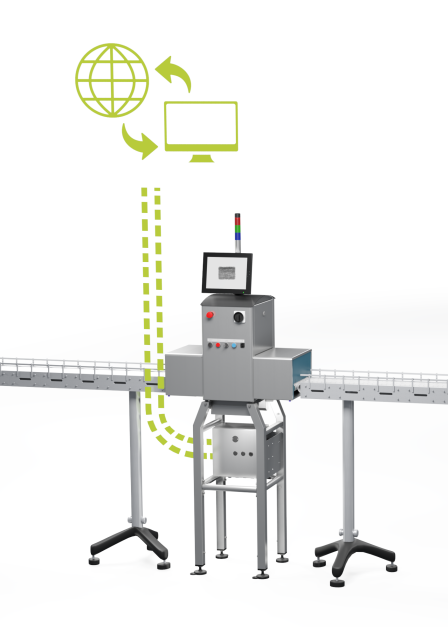 About Mekitec
Mekitec is a manufacturer of X-ray quality control systems for the global food industry and has provided over one thousand systems in 50 countries. The company employs 70 people worldwide with revenue of 5,6 million dollars in the last fiscal year.
Mekitec ensures safe food by providing inspection systems with the best value in the industry. MEKITM X-ray systems are a part of the food production line guaranteeing safety and quality by detecting and removing food products that contain hazardous foreign objects or other unwanted defects. Using the latest X-ray imaging and processing technology results in 100% food quality control and reduced food waste.