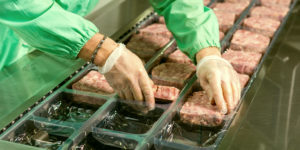 Polish Meat Producer Implements X-Ray Inspection to Expand Quality Control
Meat production is the largest food industry in Poland. According to Eurostat, they are one of the biggest meat producers in the world having an annual 559mil. kg meat production. The reputation of the meat production in the country has been on the news during these last couple of years, and various quality issues have been raised up. Usually, this kind of information, even relating to a single case, can increase the risk for brand damage for all meat production companies in the same geographical area.
Meat industry is a competitive market and quality is one of the most prominent determinator for product differentiation fostering the brand to stand out from competitive brands. A good example of how to solve the problem in the industry by implementing X-ray solution, is a large Polish meat producer which has a good reputation in its existing markets.
The company was interested in expanding its production to new markets, where their brand recognition was not as high and different standards and certifications worked as a proof of quality. Many of these certifications required inspection of products which is usually done by X-ray inspection systems. Although metal detectors are traditionally a cheaper option, their weakness is the limited detection capabilities. Usually, the foreign object contamination comes from other objects, such as bones, which Mekitec X-ray solutions can easily inspect.
The Polish meat producer had one X-ray detector already, but it was not enough for production with nine lines. The production would have significantly slowed down if only one line had been used for the inspection.
The meat production market is competitive and its products being similar between competitors. In order to achieve certifications and gain competitive advantage, inspection of products is usually required before distributing them to B2C markets.
Comparison of food inspection solutions
The meat producers tested several options from both X-ray and metal detectors. They identified that metal detectors were completely inadequate because of their incapability in detecting non-metallic foreign objects or inspect through metallized packaging. The company tested various options from different companies and participated in a food safety seminar where they met a Mekitec's representative who introduced Mekitec's financially reasonable X-ray food quality control solutions.
After the safety seminar, a demonstration at the manufacturer's facility for two systems, MEKI and MIDMEKI, was scheduled. In the demonstration, the MIDMEKI turned out to be a better version, because some of the meat producer's products were quite large, and MEKI was designed for smaller products. The unit price for MIDMEKI X-ray system was more affordable than competitors. With several lines to cover, the savings turned out to be significant.
Mekitec beats its competitors with the test results: for example, MIDMEKI can detect, depending on a product size and density, 0.8-1.2mm stainless steel, 2.0-4.0 glass and stones with 100% accuracy in a factory environment. MIDMEKI also inspects through aluminum packaging material and has a masking feature that can ignore predefined objects, such as bag sealing clips, and limit these out of the inspection.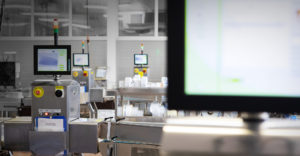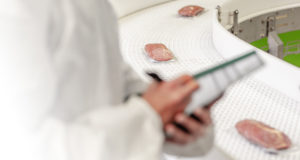 PRICE-EFFICIENT X-RAY SOLUTIONS FOR FOOD INDUSTRY
In June, the meat manufacturer decided to choose Mekitec's systems because they were price-effective. The lifetime value for the investment would be higher, because of the competitive price together with a short payback duration and technically smart and user-friendly design, so they ordered four MIDMEKI X-ray systems. The systems arrived in August, and the installation took place during the following month when Mekitec's personnel and their local partner came to setup the systems.
Installation also included training with the guidance of Mekitec's personnel. All the basic functions were introduced to the factory employees ensuring that all the users can operate the X-ray systems effortlessly. The efficiency of MIDMEKI X-ray systems turned out to be so good for the manufacturer that an additional order was placed.
The important feature was the ability to switch inspected products quickly, since the manufacturer had over 70 products in production, ranging from sausage to frozen beef and cold cuts. Mekitec's X-ray systems offered the local language option and a quick-to-learn user interface making it easy to switch products and cut unnecessary down time of the lines.
For Mekitec, quality food is a mission to strive for. With Mekitec's quality control X-ray solutions, foreign objects are easily inspectable as well as package's proper shape and content. With the X-ray solutions, it is easier to eliminate the risks for foreign object contamination.
THE CHOSEN QUALITY CONTROL SOLUTION
Detection rates for e.g., 150g sliced meat package: Stainless steel 0.8mm, Glass 2mm, Stone 2mm.
MIDMEKI X-ray system works perfectly even with food products in metallized packages, such as aluminum bags, trays, or cans.
Example industries include bakery, dairy, meat & seafood, snack, fruits & vegetables, ready to eat food, frozen, confectionery, cereals and bulk.
Read More About MIDMEKI System