Prevent X-Ray Inspection System Breakdowns and Ensure Peak Performance with MEKI Remote Care and local stock parts
Imagine this scenario: You're a production line supervisor, and your team is responsible for ensuring that the products you manufacture meet the highest quality standards. You rely on your X-ray inspection system to detect any foreign material or defects in the products before they are shipped out to customers. One day, you notice that the system isn't performing as it should. You start to panic – if the system breaks down completely, it could cause a significant delay in production and potentially damage your company's reputation.
This is where MEKI Remote Care comes in. With just a quick call to our team of highly trained engineers, we can remotely diagnose and solve the problem, saving you precious time and money. But more importantly, regular maintenance and operator training can prevent these situations from happening in the first place.
By proactively planning a suitable time for annual maintenance, you can ensure that your X-ray system is always working at its best. Our experienced engineers can optimize the system's performance and provide you with recommendations to reduce false rejects and prevent possible misuse of the system. This way, you can be sure that your X-ray inspection system is always ready for the next production batch. That is why you choose MEKI Care Agreement
By maintaining your X-ray system according to the recommendations, you have a dedicated and hard-working quality control system always ready for the next production batch. With Remote Care and Care Agreement can rely on Mekitec´s experts to provide you with expert support and keep your X-ray system in top condition, so you can focus on delivering high-quality products to your customers with confidence.
I want to focus on production!
Mekitec's Remote Care is the Best Way to Keep Your X-Ray Inspection Performing at Its Peak
If you're responsible for keeping your company's X-ray inspection systems up and running, you know that it can be a challenge. There are a lot of moving parts – quite literally – and when something goes wrong, it can be difficult to figure out what the problem is, let alone how to fix it. That's where MEKI Remote Care comes in. Our team of highly trained and experienced engineers can quickly diagnose and solve challenges with your systems, no matter where they are located.  We can also provide regular maintenance and updates to your systems, so you can be sure it's always up to date and running at its best.
Here's why MEKI Remote Care is the best way to keep your X-ray inspection systems performing at their peak:
You'll get more out of your inspection equipment. Our experienced engineers provide annual performance optimization services, where we back up your inspection data and provide you with recommendations to reduce false rejects and prevent possible misuse of the system – ensuring that the system is always working in top condition. You can also enjoy the benefits of MEKI Data Manager remotely when you have installed the remote platform to your production facility.
You'll save time and money. When you have a problem with your system, every minute counts. With MEKI Remote Care, there's no need to wait for a technician to come on-site – we can diagnose and solve the problem quickly, so you can get back to business as usual. And because we don't have to travel to your location, you'll save money on service costs.
We have a wealth of experience. Our team has years of experience working with X-ray systems, so we know how to troubleshoot even the most complex problems. We also keep up with the latest advances in technology so that we can provide you with the most up-to-date solutions. B

ecause we use the latest technology, we can connect to your system no matter where it is in the world and still provide you with the support you need.
Learn about MEKI Remote Care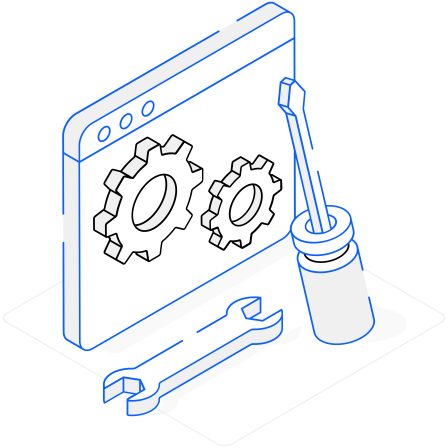 Fewer concerns about your food quality control with MEKI CARE
X-ray inspection systems are an essential part of food production. They play a vital role in ensuring the safety and quality of products. However, like all production machinery, they require regular maintenance and care in order to stay functional in the long run. This is where MEKI Care Agreement comes in. With one simple action, you could save money, boost predictability, and maximize up-time on your food manufacturing line. All of this and more is included in the MEKI Care.
With MEKI Care Agreement, you can rest assured that your systems will be well-cared for and will continue to work properly for years to come. Annual preventative maintenance ensures that your MEKI inspection systems are in ideal working order at all times. You'll always have important replacement parts on hand in your facilities and when you have a current MEKI Care subscription, you will receive a discount on consumable replacement parts.
Get MEKI Cared!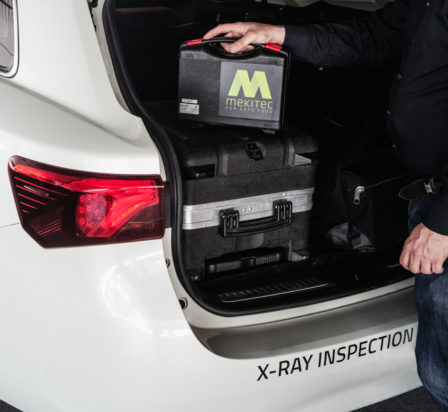 MEKITEC CUSTOMER CARE
We takes pride in its commitment to providing the best customer care and support to all its customers around the world. With our global network of service centers and trained partners, we offer local services in over 40 countries on four continents. This means that no matter where you are, you can rely on us to provide you with the support you need to keep your operations running smoothly.
Our customer care and support services come in various service packages, which are designed to suit your unique needs. Our experienced team will work with you to determine the best fitting service package level for your requirements, ensuring that you get the best value, safety, and performance throughout the lifetime of your MEKI equipment.
If you are interested in the following service offerings, please contact us below:
Service Packages – The best fitting service package level for your needs.
Spare Part Packages – Kits for a recommended stock of consumables and first response.
If you are interested in any of our customer care and support services, please don't hesitate to contact us below. We look forward to providing you with the best support and services to help you get the most out of your MEKI equipment.
Contact us