QUALITY INSPECTION EQUIPMENT:
SELECTION CRITERIA FOR FOOD MANUFACTURERS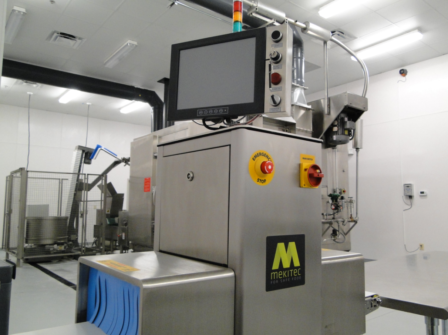 Elevate Food Safety: The Ultimate Guide to Selecting Inspection Equipment
Uncover the Future of Food Safety with Exclusive Insights!
Food Online have asked the expertise of 100+ food industry professionals to answeremultiple questions regarding food safety equipment and concerns. We are pleased to present a white paper that redefines how you approach inspection equipment. Discover the core criteria that enhance accuracy in contaminant detection, maximize ROI, and revolutionize non-conforming product rejection.
What You'll Discover:
Precision Redefined: Explore how cutting-edge technology boosts accuracy in identifying contaminants, ensuring consumer safety and brand integrity.
ROI Unleashed: Uncover the smart synergy between initial investment and long-term gains, elevating efficiency and trust.
Seamless Rejection: Say goodbye to non-conforming products with state-of-the-art rejection capabilities that preserve excellence.
Beyond Food: While tailored for food, these insights transcend industries, reshaping quality control across the board.
Master safety, boost success: Download now!
Download the free
white paper
More information
By downloading the white paper about the selection criteria for inspection equipment, you will learn the most important factors that every food producer should take into account before making the final purchase decision.
Fill in the form to gain access to the white paper.
Learn more about our systems