X-RAY INSPECTION:
PRIMARY VS. SECONDARY PACKAGING INSPECTION IN THE FOOD INDUSTRY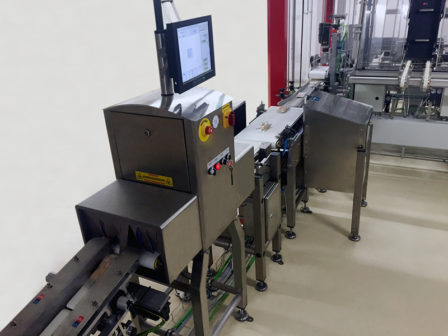 X-RAY INSPECTION: PRIMARY VS. SECONDARY PACKAGING INSPECTION IN THE FOOD INDUSTRY
This white paper points out the differences between primary inspection (meaning the inspection of single packages) and secondary inspection (the inspection of boxes or cartons with multiple products inside), focusing only on X-ray inspection.
The white paper is aimed at food producers and packagers to understand the benefits of primary packaging inspection in a food production environment, although manufacturers from other industries might find this white paper useful as well.
The white paper explains what is considered as a food safety hazard, talks about HACCP and the importance of established Critical Control Points. It is important to first understand where the CCP should be placed, in order to achieve the most accurate inspection results.
Once you are familiar with the key elements of product inspection and regulations, the white paper focuses on the following details of the inspection process:
Operational Considerations, such as contaminant detection rate, traceability and record keeping, additional inspection features, and wasting
Technology Considerations, such as system size and energy usage, equipment lifecycle, and false rejection rates
DOWNLOAD THE FREE
WHITE PAPER
More information
By downloading the white paper about primary vs. secondary inspection, you will learn how the inspection of single packaged products brings more value to food manufacturers and guarantees the best food safety and quality assurance.
Fill in the form to gain access to the white paper.
Learn more about our systems