X-ray system proves
essential
for state-of-the-art food manufacturer
The story of Elaine's Creations starts with Ivan and Elaine Pezzoli, who had an exceptional recipe for gluten-free cheese rolls and a passion to create and offer the highest-quality gluten-free products in the market. They realized that such a product would be a big success in the United States, and so they decided to abandon their previous job as a restaurateur in Brazil to pursue their dream as a gluten-free food producer. "It was at that moment that Elaine's [Creations] was born," Pezzoli says.
Having no experience in food manufacturing, the Pezzolis quickly realized that they had to do a lot of research to determine what kind of facility and equipment would accomplish their goal of building a state-of-the-art production process. Eventually, the decision was made to build a manufacturing facility from scratch rather than lease an existing building and have to adapt it to their demanding specifications that come when manufacturing gluten-free food products.
Going beyond metal detection
Although Pezzolis didn't have food manufacturing expertise, they still knew that to make the best impression on the potential customers — and to create the highest-quality product — they needed to have a state-of-the-art production process. That meant conducting exhaustive online searches for equipment and speaking with numerous manufacturers' reps from companies that made everything from mixers to cutters (of the dough), to cryogenic freezers (for freezing the final rolls).
It was during one of those conversations that Mr. Pezzoli became more acutely aware of the importance of food safety equipment — which until that point he hadn't even considered. "I was talking to a rep for Mekitec who gave me some really good advice and guidance around food inspection systems and how essential they are to achieving HACCP compliance," Pezzoli says. "For example, in a baking production line, there's a chance that some parts from a blender or mixer could break, or perhaps tiny pieces could scrape off and end up in the dough. There's also the possibility of contamination from the containers of the raw ingredients."
Armed with this new knowledge, they came to the conclusion that they were still missing a critical component from their state-of-the-art facility: they didn't need a standard metal detector; they needed a food X-ray inspection system.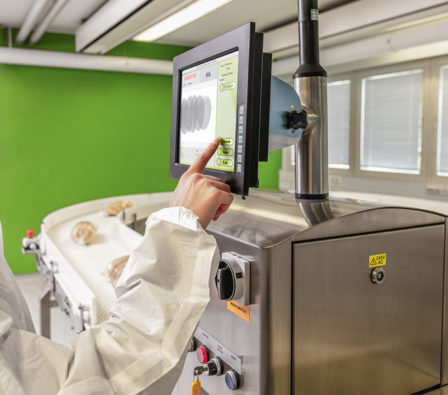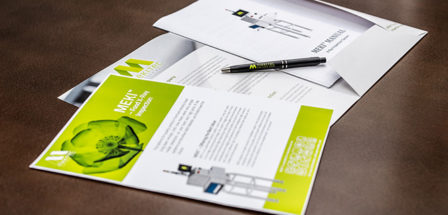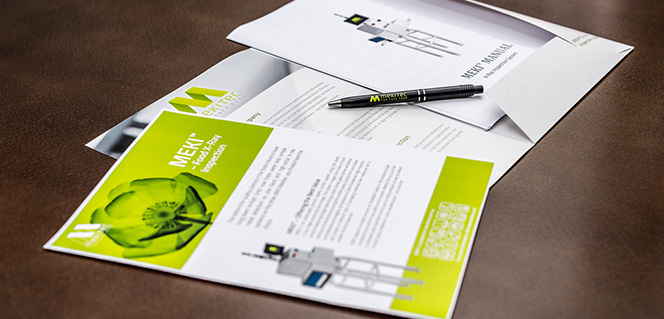 Better detection performance with X-ray
To help Pezzolis choose the right X-ray inspection model, the Mekitec representative gathered some key facts about Elaine's products and production process. For instance, each plastic bag that comes off the production line is filled with 120 cheese rolls, and the facility is designed to run 45 tons of product per month.
Also, as the decision to purchase the inspection system was an afterthought in planning the building, the available space for the inspection was limited. This is one of the reasons why the compact MEKI X-ray system proved to be the best fit. "It was really a consultative process," Mr. Pezzoli says.
Before the final decision, the Mekitec representative suggested that Pezzoli should send some bags of their rolls to Mekitec's commercial center located in Texas for product testing, also known as Application Test, to see the detection performance and capabilities of the MEKI system.
That proved to be a key factor in Pezzoli's decision to purchase their first X-ray inspection unit from Mekitec. Of course, cost also came into play. "They were able to give me a price for an X-ray system that was near what I would have paid for a metal detector, but with X-ray technology, I got a lot more performance," states Mr. Pezzoli.
The MEKI unit detects not only metal, glass, plastic and stone splinters, but it also has the capability to see if the product is e.g. missing its frosting or filling. Frozen or aluminum-wrapped products do not affect the detection capabilities of the X-ray system.
X-ray technology examines the product and rejects any contaminated products or the ones with quality defects. The system also saves all the images of the inspected items for later review and analyzing to help food manufacturers improve their production process and methods.
Easy-to-use Inspection Unit
As not only a first-time user of this kind of equipment, but someone new to the entire food manufacturing industry, Mr. Pezzoli says the installation and training Mekitec provided was a huge help in getting his facility operational — quickly.
For instance, a Mekitec engineer arrived onsite to unpack and assemble the unit, which took one day. The next day that same engineer trained the entire Elaine's staff on everything from radiation safety details to the benefits the MEKI system and software offered.
The product profiles can be stored in the system for simple and fast product changeovers. All the operator has to do is present six products to the system in auto learn mode, and the MEKI learns the product's properties and stores the settings.
The system captures images of every product that passes through the system and collects data of the production. That data can then be used to generate HACCP-compliant reports.
"Despite the MEKI unit being probably the most advanced piece of equipment we have, we all found it to be one of the easiest to learn how to set up and use," Mr. Pezzoli says. "The Mekitec technician walked us through the process of using the system and then immediately had each of us try running it on our own. We quickly understood how to create HACCP-compliant reports as well as the significance of that data."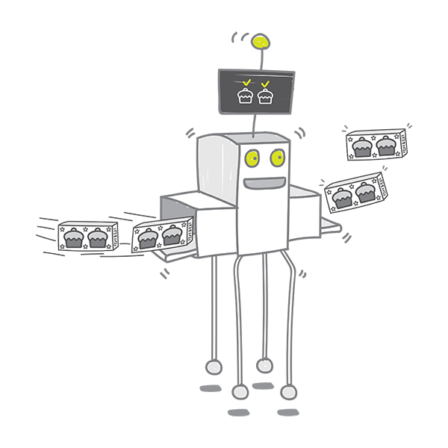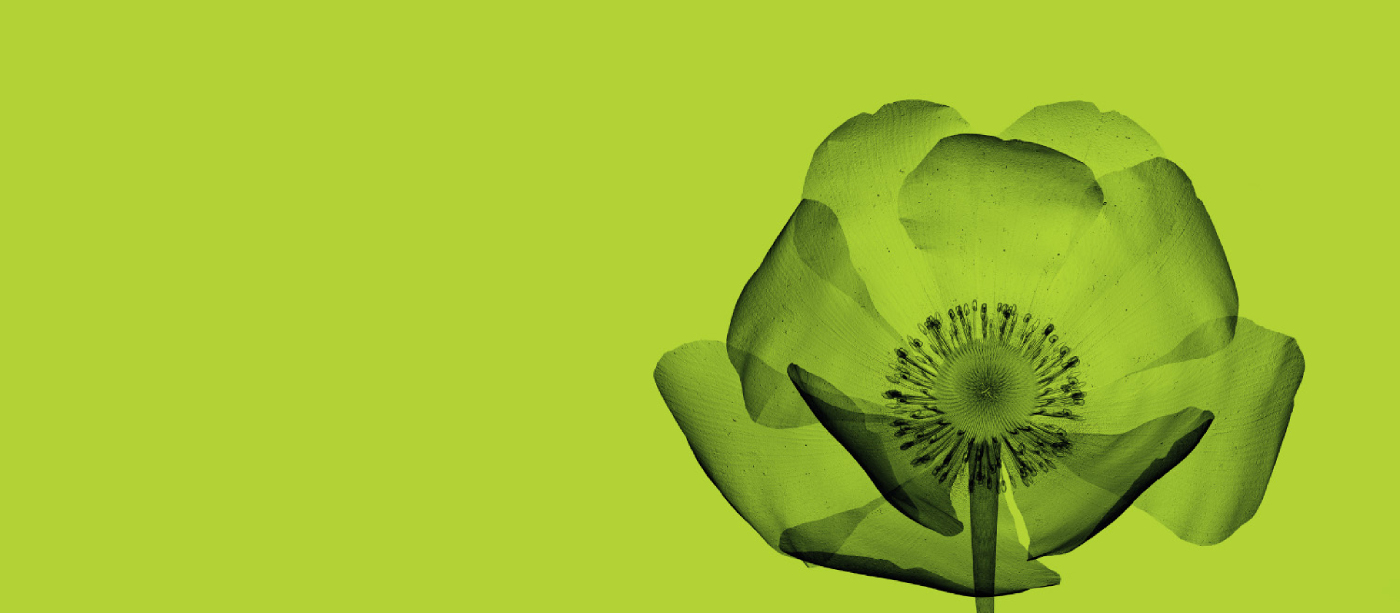 "Despite the MEKI unit being probably the most advanced piece of equipment we have, we all found it to be one of the easiest to learn how to set up and use."
— Ivan Pezzoli, Elaine's Creations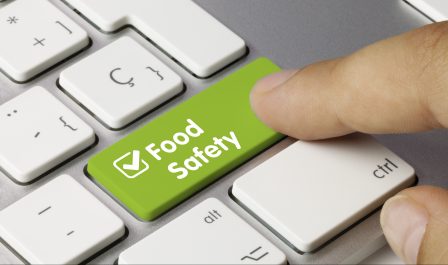 True test of food safety
With the MEKI food inspection system integrated into their production line with staff fully trained on its use, Pezzolis had achieved their goal of creating a cutting-edge facility and exceeding in product quality. Mr. Pezzoli says that he quickly saw the return of investment that this technology provided after the MEKI unit detected a foreign object in one of the bags of rolls. "All of our employees agreed that a metal detector would have failed in this instance," he recounts.
Now, the food manufacturer who hadn't even considered food inspection equipment before they heard about Mekitec, often uses the X-ray component of their production line to impress the potential clients. "This technology and this unit really set us apart from some of our competitors; it shows how dedicated we are to food safety," Mr. Pezzoli says. "When I feel confident that our food products are safe when they leave the factory, our clients feel confident in us."
For more information on elaine's please go to www.elainescreations.com.