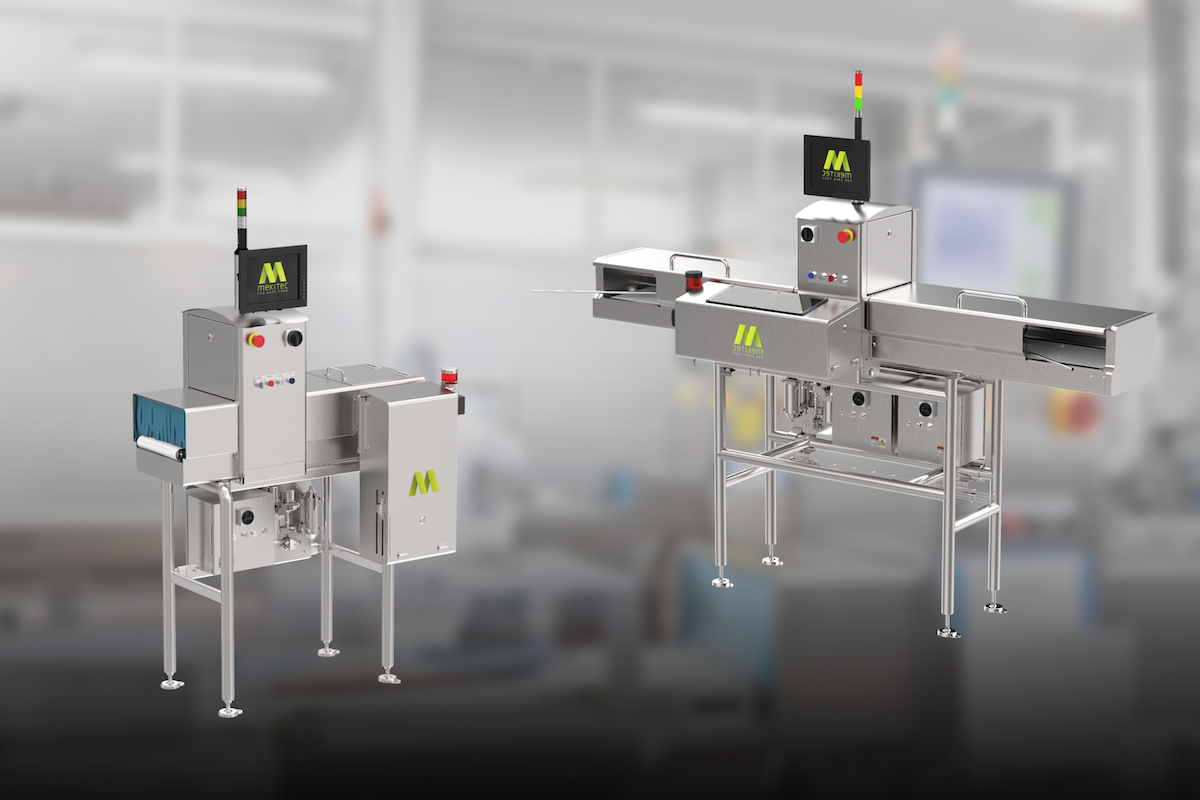 We Want
to Introduce Two
New Products for Food Inspection
Introducing New Exciting Products for Food Inspection!
When creating the MEKITM concept, we spent hours upon hours talking with food producers to find out what they actually want and expect from an X-ray inspection system and what were the shortcomings of the existing ones at that time.
The feedback we got was almost unanimous. Food producers thought the X-ray systems of the time were too massive, most of them were complicated to use and way too expensive. This is something we wanted to change, so we took the challenge to design the most compact X-ray inspection system!
That is when we created an inspection solution, MEKITM, that enables food producers to equip all of their primary packaging lines with X-ray inspection to ensure even better safety and quality of their products. This was made possible by designing a compact, easy-to-use system that has lower initial investment and lifetime costs than other X-ray systems that were already in the market.
Our MEKI and MIDMEKI systems have been delivered to over 40 countries around the world, and they have been the vanguard for the whole X-ray industry. Shifting the focus from one bulky X-ray system inspecting large trays of multiple products to one compact X-ray system inspecting primary packaged food products, providing more accurate detection performance and more value.
Now we are excited to announce two new models to expand the MEKI product family coverage – MEKITM C and MEKITM ONE!
SMOOTH INSPECTION WITH CURTAINLESS MEKITMC X-RAY SYSTEM
The new MEKITM C inspection system provides very smooth production flow and superior X-ray detection performance without the need for any protective lead curtains since the radiation protection is ensured with special mechanical design.
MEKITM C is especially suitable for products that might otherwise have difficulties with conventional X-ray systems with lead curtains, e.g. food products packaged in cups; noodles, yogurts, cereals, etc. The lack of lead curtains ensures that the products flow smoothly through the system without tipping over or otherwise disturbing the production.
MEKI C doesn't have any protective lead curtains. The radiation is blocked by the special mechanical design.
In MEKITM C we have also paid attention to product transfers, guides, and rejection to make them the finest. Non-conforming products will be rejected with an air blast, which blows the product into the integrated rejection box, which is designed to keep the products upright and intact.
In addition to the above, MEKITM C is equipped with integrated product rejection and reject confirmation, sensors, as well as automatic system reporting. All in one complete package to ensure that the food producers get the best value from their Critical Control Point.
Click below to read more about MEKITM C and download the datasheet to see how it fits your food production!
Download free datasheet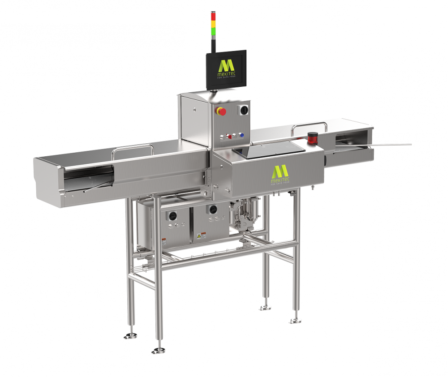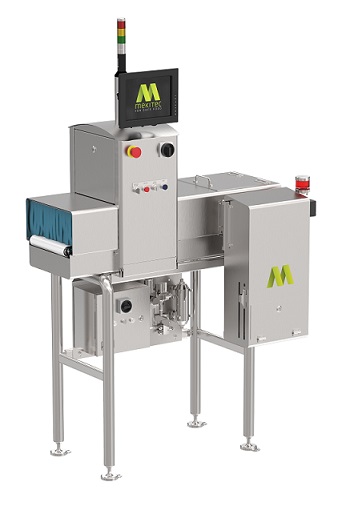 ALL YOU NEED FROM A CRITICAL CONTROL POINT IS MEKITM ONE X-RAY SYSTEM
The new MEKITM ONE inspection system makes it undeniably easy to implement X-ray inspection to food packaging lines. It has the benefits of a fully automated X-ray inspection system in one compact package, so food producers can guarantee the safety and quality of their products in the most affordable initial investment cost, not to mention the low lifetime cost together with the greatest value that all Mekitec X-ray systems offer.
MEKI ONE brings food producers a total quality control system with the most competitive price on the market.
With MEKITM ONE food producers are able to fulfill their HACCP/HARCP plans or obtain third-party food safety certifications, such as BRC, SQF or IFS, that they might come across when expanding their business or when exporting food products globally. Equipped with integrated automatic reject, reject bin and reject confirmations, as well as hand sensors, to guarantee the compliance.
The system is designed to provide the best value to food producers by delivering the most accurate X-ray detection performance and having all the needed accessories included in the system, still keeping the compact size that MEKI systems have. This enables food producers to equip all of their primary packaging lines with X-ray quality control solutions that have the most competitive price on the market!
Click below to read more about MEKITM ONE and download the datasheet to see how it fits your food production!
Download free datasheet
Check out the video to see the curtainless MEKI C in action!
Download the free
white paper
See the exact detection performance!
We conduct Application Testing to demonstrate the exact detection performance that our X-ray systems can offer for your products. Fill in the form and details of your food products to book your own Application Test!
To see our other X-ray system models, click the link below.
Learn more about X-ray systems