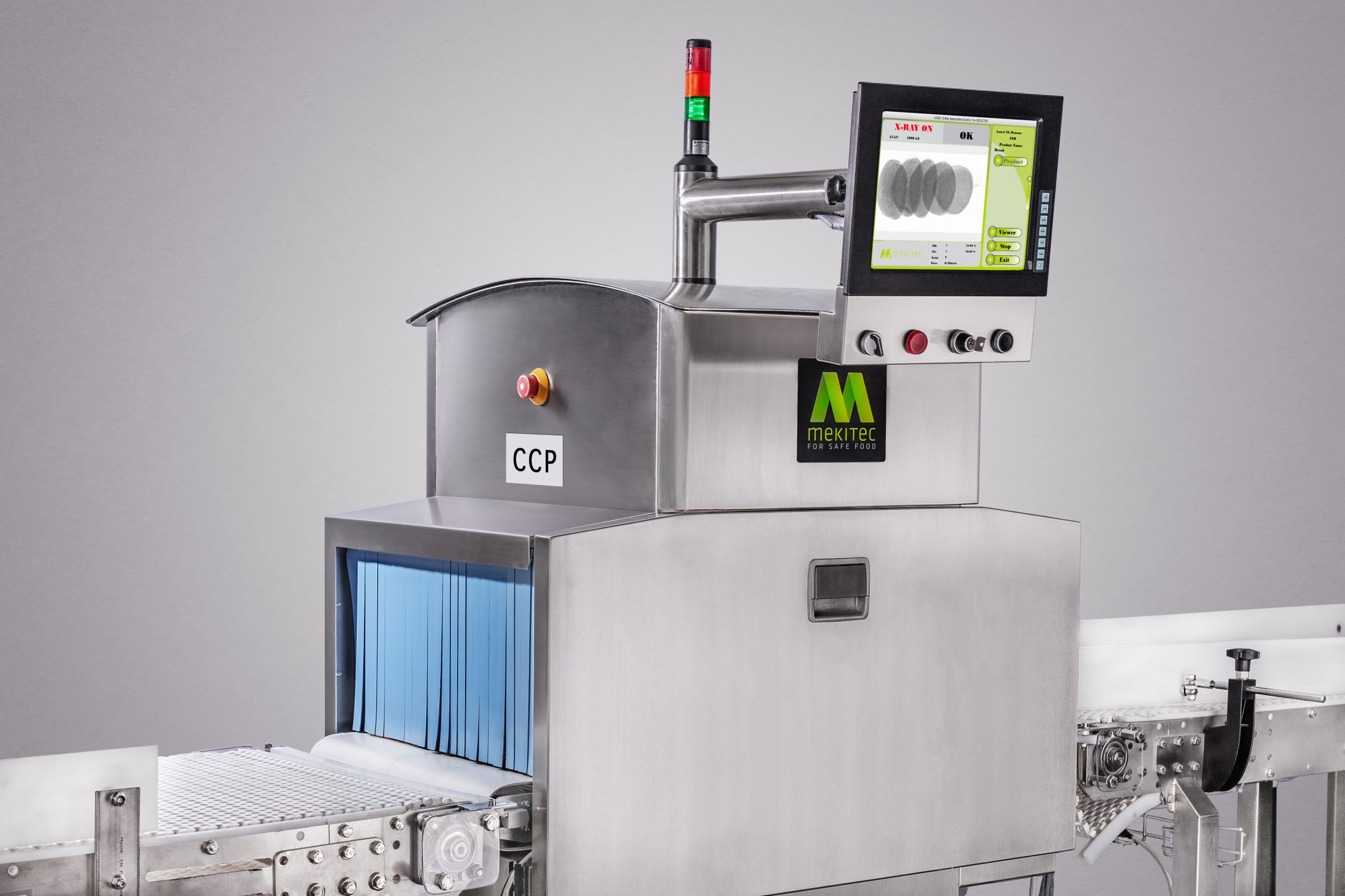 FAQ: Detection Capabilities
of X-ray Inspection
What kinds of contaminants can X-ray detect?
X-ray inspection is based on the characteristics of the food product and the foreign object, which enables the detection of various foreign materials, e.g. metals, glass, Stone detection in food, and dense plastics, but also makes it possible to detect quality defects such as missing or lacking content.
The basic principle is to create a recipe for each product type by teaching the good-quality product to the X-ray system. The system then takes an image of each product and compares it to the product recipe to detect materials that absorb more X-rays than the good-quality food product.
The recipe allows natural variation between the production batches but detects and automatically rejects every product that contains hazardous foreign objects or unwanted quality defects. It is important to finetune the recipe and system sensitivity to minimize false rejections and ensure that the smallest foreign objects are detected easily.
The exact detection capabilities are defined in the X-ray Application & Performance test.
Book Your X-ray Performance Test Here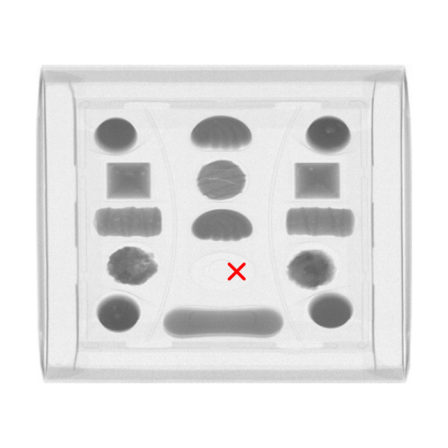 Can X-ray detect metal objects inside a metalized packaging?
Because X-ray inspection is based on the characteristics of the food product and possible foreign bodies, rather than the magnetic or conductive properties of the foreign materials, it is possible to detect metallic objects even when the packaging is metalized.
This is why X-ray gives food producers the freedom to change their packaging type or material, e.g. to metalized film in order to extend the shelf life of the products, without the need to completely update their Critical Control Points.
Read More about Inspecting Metalized Film Packaging
How to level up your quality control?
After reading our eBook How to Get the Best Value from a Critical Control Point in Food Production you will know how to successfully implement an inspection system into your food production process to ensure that only the safest and top-quality products are delivered to your customers.
The eBook explains what is expected from a Critical Control Point now and in the future, and why you too should inspect primary packaged products.
Fill in the form and you will receive the eBook to your inbox for free.