Ensure Quality Assurance
with Better Data 
Ensure Quality Assurance with Better Data
One of the most crucial parts of the food production is quality assurance. It is critical to guarantee that every product made by a company meets the safety and quality criteria established by regulatory organizations and expected by the consumers. Traditionally, manual inspection combined with e.g., metal detection or magnets have been used to test a set of metallized samples to ensure safety and quality. This process has many disadvantages, including being time-consuming, wasteful and prone to human-errors. Also, the safety hazard control is limited only to metals and the process produces very limited amount of data available for audits or general production development. MEKI™ Data Manager was created by Mekitec to address these issues. 
Data is the new oil. It has risen to the status of the most valuable asset for food producers. As the world progresses, so does the technology that we use to make our lives easier. One such example is MEKI™ Data Manager, an analytics software that can be used to help manage and monitor data from MEKI™ X-ray systems.  
Tell me more about the Data Manager!
Get full potential from your data
The Data Manager not only makes it simple to track and save data, but it also provides users tools to help them analyze and comprehend their data from X-ray systems. This makes it possible for quality managers to make better decisions about their products and processes, which can lead to improved quality control. This data is then analyzed and used to generate reports that provide insights into where improvements can be made.   
The Data Manager also solves a common problem faced by quality managers. The problem is a logistical one: large amounts of paper and stacks of documents are required when creating CCP reports for audits. The Data Manager simplifies this process by providing automated reporting of CCPs for audits. With minimal input from the user, MEKI™  Data Manager can create all the needed paperwork in seconds.  
We wanted to give an easy solution for the common situation where several paper documents are circulating in your office and could be misplaced or even forgotten about. The Data Manager saves time and increases productivity by not requiring you to manually compile similar reports any longer.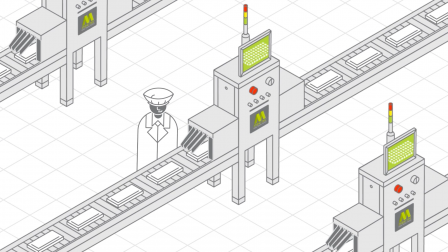 Would you like to hire a Data Manager that works tirelessly and scans and scrapes information from Critical Control Points and simultaneously transforms X-ray inspection systems into full traceability data points? If so, MEKI™  Data Manager is the answer. 
The old adage "the early bird gets the worm" applies here as well. Implementing MEKI™  Data Manager as soon as possible in your manufacturing line provides your organization an unfair advantage over competitors that do not utilize it. 
Organizations that implement The Data Manager can be confident that their data is of the highest quality, which is essential for making sound decisions. Accurate and up-to-date information is crucial for success in today's competitive business world. Food producers can be certain that they are making informed decisions by utilizing MEKI™  Data Manager. It can help you to:
 Organize and manage your quality control data more effectively 
Improve efficiency of your quality control process 
Increase traceability of your food production 
Save costs with highly targeted recalls 
Find new development areas with more accurate and automated data collection 
 Reduce the time and effort required to manage your quality control data 
Decrease the amount of paperwork
Reasons to get MEKI™ Data Manager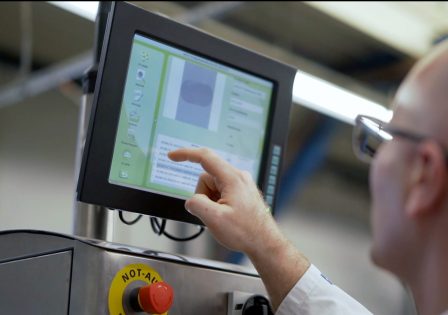 Why you should use MEKI™
 Data Manager for your food production
 MEKI™ Data Manager is a software application that helps with HACCP compliance by assisting food businesses in managing their HACCP record-keeping and tracking their progress toward compliance. MEKI™ Data Manager can help businesses save time and money on HACCP compliance by storing all of the information needed for compliance in one place and providing tools for monitoring progress while transitioning HACCP paper reports to the future with X-ray data. 
If you are in the business of food quality control, then you know that preserving accurate data is one of the most crucial components of your job. This data enables you to track trends and find areas for improvement. It would be hard to manage quality control successfully without precise data. There are many reasons why you should use MEKI™ Data Manager for your food production. Here are just a few: 
Designed specifically for food production businesses. It has all the features and tools that you need to manage your data effectively.
Easy to use. You can quickly and easily input data into the system and retrieve it when you need it.
Excellent customer support. If you ever have any questions or problems, we will be happy to help you out.
Get ahead of the competition
Get more information from the Data Manager
Not sure if the MEKI Data Manager is something you need? Download Datasheet without any commitments, and we're sure you'll see the benefits yourself!