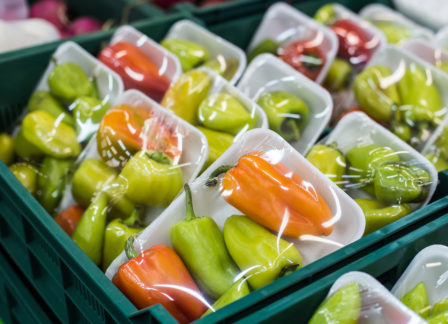 German Producer Installs Quality Control for Large Bulk Products
A German producer of fruits, vegetables, and roots faced a common challenge in the industry: ensuring the quality and safety of their raw materials. Harvesting from natural environments can make it difficult to control foreign objects mixing with the ingredients. As the company aimed to expand their business and access larger markets with bigger vendors, quality control and product quality were critical. Large supermarkets chains and vendors require various certifications and standards, and the financial risks of product recall are high.
Initial discussions focused on finding a solution to detect foreign objects, such as glass shards and stones, that were picked up from the company's farmland and found in their products. However, traditional metal detector systems were not efficient in protecting against other types of foreign object contamination.
The solution was found in X-ray inspection systems. X-ray systems detect foreign objects based on density, rather than magnetic fields, making them suitable for detecting a wide variety of foreign objects, such as metal, glass, stones, rubber, plastic, and bones. The sophisticated technology of X-ray systems traditionally starts from a much higher price range, which can be cost-prohibitive for smaller producers. However, the company was able to find a cost-effective solution that met their needs and allowed them to expand their business with confidence in the quality and safety of their products.
Looking for the Solution
In September 2014, a farm producing fruits, vegetables, and roots was searching for a solution to their quality control challenges. They came across Mekitec, a company that offers price-efficient X-ray solutions for food inspection. A demonstration was organized at the farm's facility where two different Mekitec X-ray systems were shown: the MEKI, designed for smaller products, and the MIDMEKI, designed for larger products or multiple products.
The demonstration results were impressive in the factory environment, particularly the MIDMEKI, which was able to inspect even larger packages. The producer was convinced, and they decided to send various products for application testing at Mekitec's office in Germany to get more accurate results and to find the best settings for their products. The application test reports showed 100% accuracy, with 0.8mm metal, 2.0mm glass, and stones detected in the products.
Additional features that the MEKI X-ray offered include the ability to inspect and detect missing sauce bags from ready-made salads. The Mekitec's own software also made it easy and fast to switch between different products, which was crucial for the farm's large variety of products. This minimized downtime between production changes.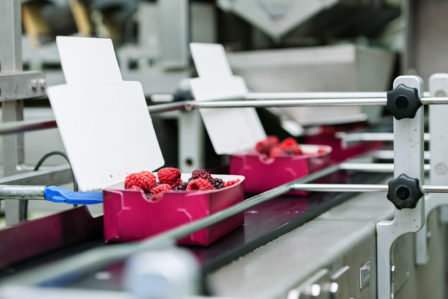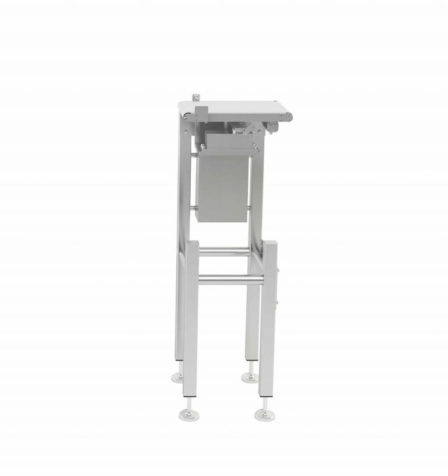 Quality And Quantity control
To make their product quality control system more comprehensive, a food manufacturer was interested in adding a check weighing option. This would allow them to control the quantity of their products and ensure that their customers received the correct volume. Additionally, they wanted to gather information about their own measurement system to ensure a more efficient production and reduce waste of raw materials.
In September, after being pleased with the results they had seen, the food producer decided to order a CombiMIDMEKI unit, which is a comprehensive food quality control system with an integrated X-ray unit and checkweigher. This system is controlled by a single screen with Mekitec's own user-friendly software.
The CombiMIDMEKI system arrived at the factory, and Mekitec engineers installed and set up the system, and trained facility personnel on basic tasks and operations. With this system, the manufacturer could ensure that products leave the facility contamination-free.
The CombiMIDMEKI is a complete detection solution that controls both quality and quantity. It allowed the manufacturer to increase their production efficiency, reduce waste and ensure that their customers received the correct volume of products while maintaining a high standard of quality control.
INFO: MIDMEKI
The MIDMEKI system is a cost-effective solution for food producers who want to ensure the quality and safety of their products. It combines the benefits of metal detector pricing with the performance of X-ray inspection and is suitable for products up to 400mm in width and 200mm in height. The MIDMEKI system is able to detect a wide range of foreign objects, such as stainless steel with a detection limit of 0.8mm, glass with a detection limit of 4mm, and stone with a detection limit of 4mm.
This system is suitable for a wide range of food products, including aluminum bags, trays, cans, and bulk products. Industries that can benefit from using the MIDMEKI system include the bakery, dairy, meat, seafood, snack, fruits and vegetables, ready-to-eat food, frozen, confectionery, cereals, and bulk industries. With its advanced technology and cost-effectiveness, the MIDMEKI system is an excellent solution for food producers to ensure the quality and safety of their products while controlling costs.
Read More About MIDMEKI System