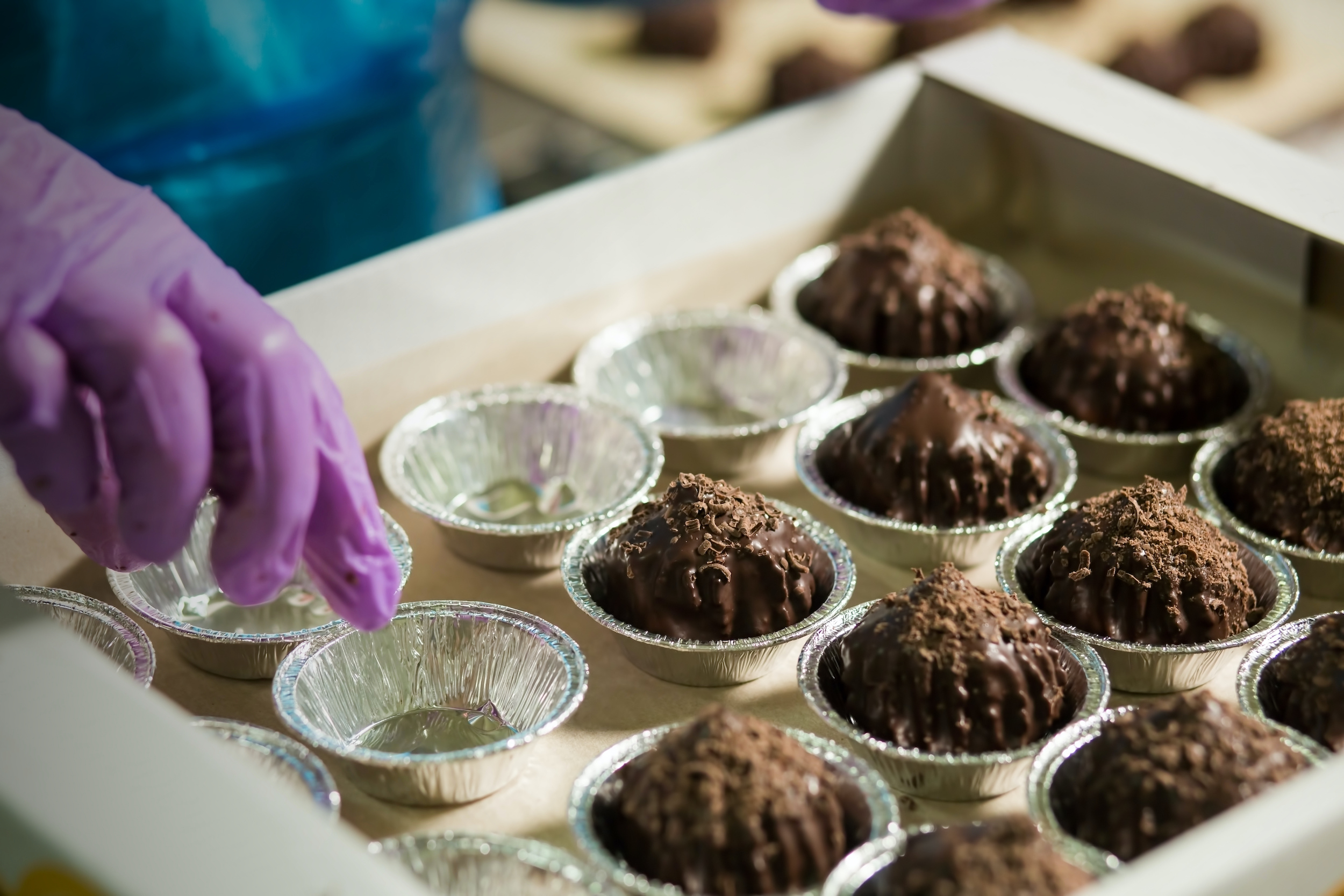 Here's How X-ray
Inspection Can Improve
Your Confectionery Products
Here's How X-ray Inspection Can Improve Your Confectionery Products
Confectionery products can be quite complex when it comes to inspecting possible hazardous contaminations or quality defects. The products are often packaged in metalized materials, such as foil, which renders metal detectors counterproductive because the system would react to each packaging and cause false rejects.
In terms of overall food quality control, confectionery producers want to ensure that the end-products are the highest of quality in order to build the food brand and consumer trust.
This means that no product can be shipped out before checking whether all the confectionery pieces and even the filling inside them, is in place.
In this blog, we explain why primary packaging inspection with X-ray technology answers all the problems that confectionery producers might encounter in ensuring the safety and quality of their products.
Inspect Foil-Wrapped Products with No Issues
Often times, producers choose to use foils or other metalized packaging materials to improve the shelf-life and to enhance the preservation of their confectionery products. This can cause issues with metal detectors because the detector will react to the packaging material which will lead to unwanted false rejects and a higher amount of waste.
This problem can be solved by simply complementing or completely replacing the metal detectors in the confectionery production with X-ray technology. The metalized packaging material doesn't affect the detection capabilities of X-ray systems since the detection is based on density differentials and how well the X-rays penetrate certain materials.
The X-ray system learns which products are supposed to have a foiled or otherwise metalized layer on top of them. Therefore, it is able to detect if there's an anomaly, e.g. a foreign object, within the product or packaging without issues.
Download our eBook!
After reading our eBook How to Get the Best Value from a CCP in Food Production you will know how to successfully implement an inspection system into food production, and why inspecting primary packaged products with X-ray will provide the best value and performance as a Critical Control Point.
Download the eBook for free!
Utilize Additional Quality Inspection Functions
X-ray inspection systems can perform various quality inspections when simultaneously checking the products for any hazardous foreign objects.
To fully utilize these food quality control functions, the X-ray system should be placed in the primary packaging phase of the production.
The functions help to enhance the product quality and reduce possible consumer reclamations by rejecting non-conforming confectioneries from the production line.
Here are some of our quality control functions, that were developed together with confectionery producers to ensure they deliver the best value:
Content check – detects if any parts or pieces of the product are missing.
Integrity check – detects if products are broken inside the package. This is especially beneficial when producing e.g. chocolate bars.
Filling check – detects if the filling inside the confectionery product is lacking or missing.
When eliminating these types of quality defects, confectionery producers are able to ensure the highest standards of product quality and maintain their brand image and consumer loyalty.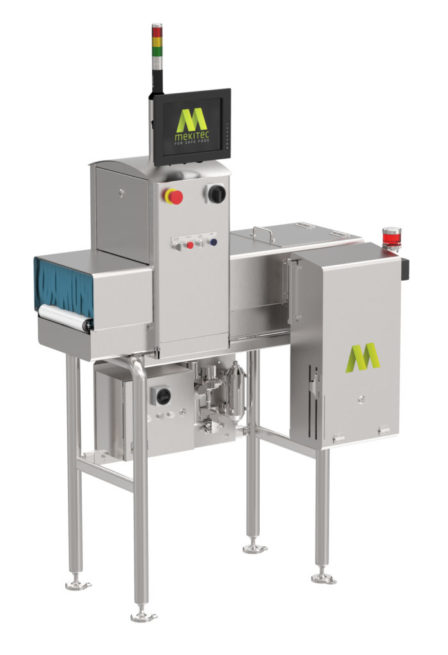 Bring Your Quality Control to the Next Level
Confectionery producers often find metal detectors not adequate enough to perform the final inspection in the primary packaging phase due to metalized packaging materials and lack of product quality inspections.
With X-ray inspection, they are not only able to tackle these issues but further improving their production by keeping track of the production flow through traceability that X-ray systems offer.
As automatization and digitalization are becoming even bigger trends in the food industry, many producers choose to implement self-monitoring Critical Control Points, which provides more reliability in food safety and quality inspections. These systems monitor the reliability of rejections, trouble-free production flow, and system safety in all scenarios.
Our X-ray system MEKI™ ONE is equipped with various sensors, that check the system and its functionalities, making it a truly independent and self-monitoring Critical Control Point.
The system is designed to provide the best value to food producers by delivering the best detection performance and having all the needed accessories integrated with the system, enabling confectionery producers to equip all of their production lines with the highest safety and quality inspection to ensure product safety, brand protection, and consumer loyalty.
MORE INFORMATION
Download the MEKI™ ONE datasheet and receive more detailed information about the system and its technical specifications to see how well the MEKI™ ONE system will fit into your operational needs.
You can also explore our other X-ray inspection systems here:
Our systems