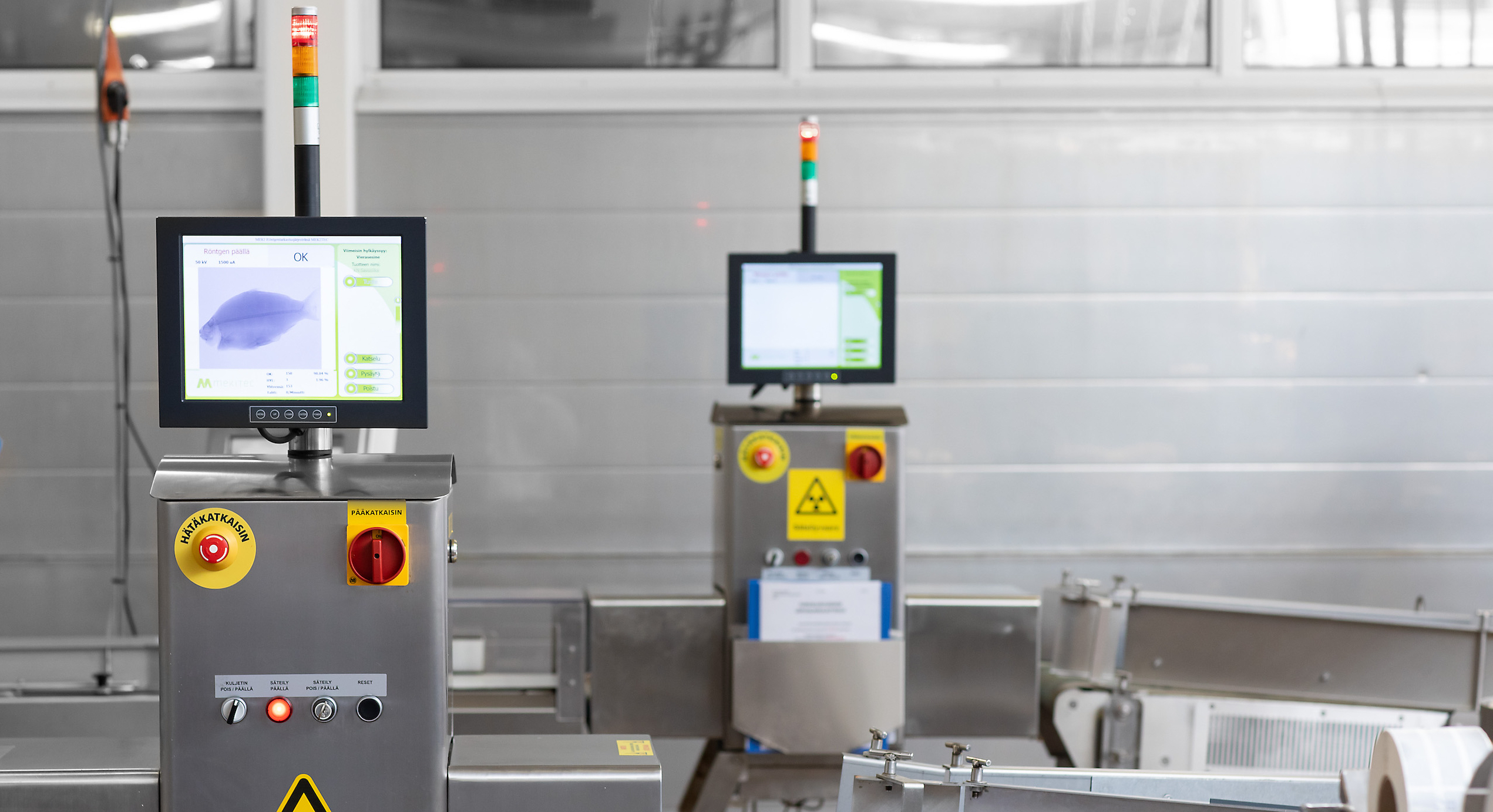 Supporting
Safe Food
Production
Through Challenging Times
Supporting Safe Food Production Through Challenging Times
While the global market is slowing down due to the widely reported COVID-19 outbreak, the food industry is going through maybe the busiest times supplying the grocery stores and ensuring that everyone can be fed during this global crisis.
We at Mekitec understand our part in ensuring that the food products are safe to consume, and our customers' production lines run without any unnecessary interruptions.
It's evident that the current situation and global travel restrictions bring various challenges, e.g. limited availability of cargo flights, and even shortage of some components, but despite of the obstacles, all of the Mekitec locations are open and able to serve our customers, deliver spare parts and inspection systems as usual.
We are constantly evaluating the situation to not only ensure the safety of our customers and their food production, but also the safety of our employees and others by minimizing the need for travel.
Importance of Food Safety Practices
As AIB International stated in their Food First blog, the enforcement of good hygiene and good manufacturing practices (GMP) are crucial in the food production environment.
At the same time, we shouldn't forget the measures to control physical contaminations, since a product recall would not only affect the food producer's bottom line and reputation but also be very inconvenient at the time of global crisis.
Read more about Foreign Object Detection
Communication & Co-operation is the Key
The number one goal for all of us is to stay safe and keep everyone else safe, and that's why we at Mekitec have fully utilized our digital communication tools and channels to reach our customers and partners now that all face-to-face meetings should be avoided.
We use the most advanced communication tools and continue to develop our channels to make it easier to stay in touch with us and our latest news. Digital communication, co-operation, and flexibility are the keys to success during these challenging times, and we are here for it!
Send us a message!
Something New in the Horizon
Our Product Creation department is constantly working on new and exciting development projects and during the spring of 2020, we will launch something new and exciting that supports our mission statement of providing the best value to small and large food producers around the world by enabling them to implement better inspection technology into their primary packaging lines. To keep informed about our new releases, we recommend you to follow us on LinkedIn and Facebook!