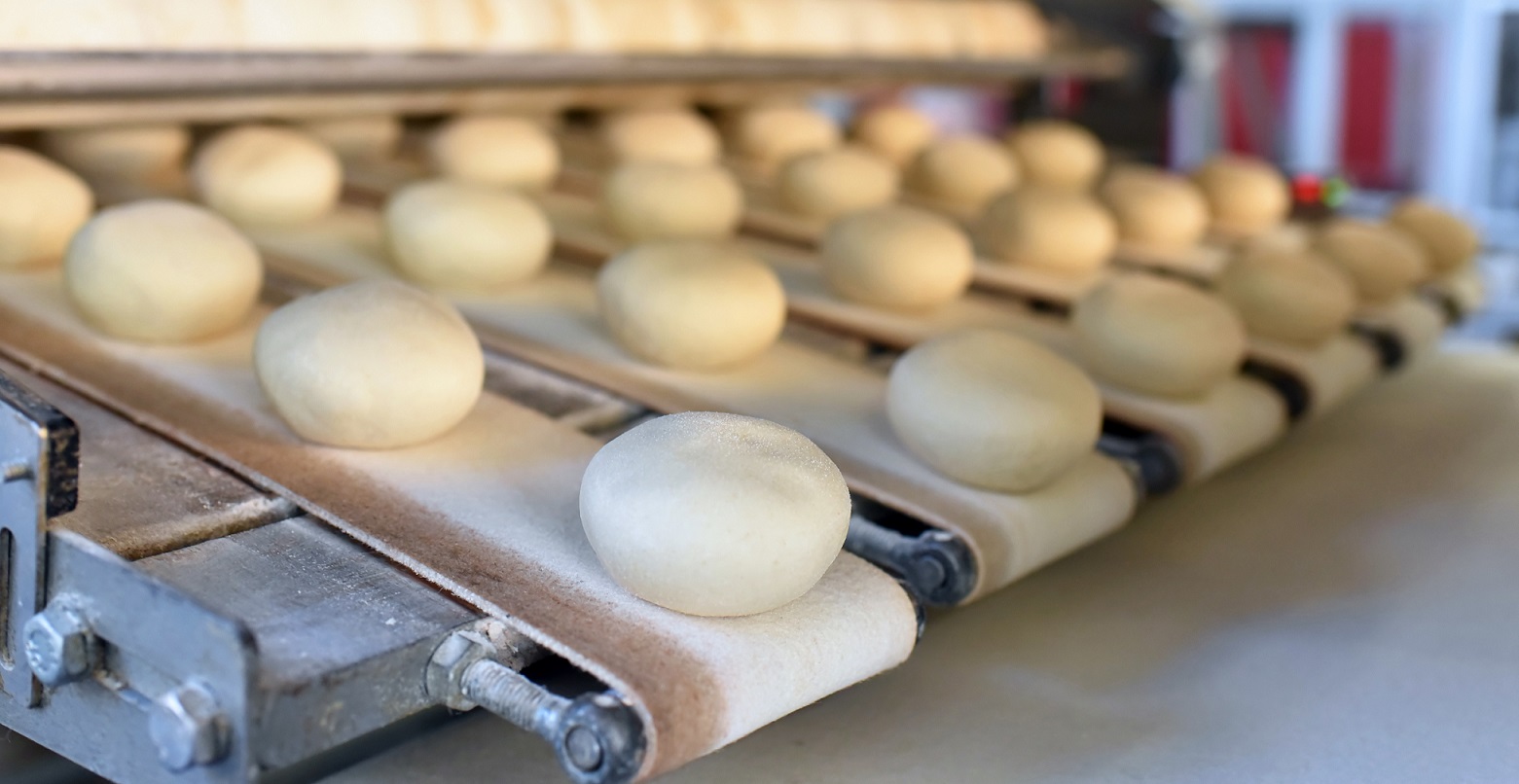 More Value with
X-ray Inspection Systems
X-ray Inspection as a Part of State-of-the-Art Production Process
When Ivan and Elaine Pezzoli started their bakery business, Elaine's Creations in 2014, they were right on time to hit the trend of gluten-free food products. The secret behind their success is their exceptional gluten-free cheese roll recipe and passion to offer the best and highest-quality products to consumers.
Before Pezzolis started their career in the baking industry, they were restaurateurs in Brazil. They didn't have much experience about food manufacturing and everything that goes with it, but that didn't stop them from pursuing their dream.
The couple did extensive research to determine what kind of facility and equipment is needed to achieve state-of-the-art production. They spoke with numerous manufacturers' reps from companies that made everything from mixers and cutters to cryogenic freezers.
This was when the importance of food safety and quality control was brought to the attention of Mr. Pezzoli. He learnt that there were certain risks, especially in the bakery production, that could cause danger to the consumers: "For example, in a baking production line, there's a chance that some metal part from a blender or mixer could break or perhaps tiny pieces could scrape off and end up in the dough. There's also the possibility of contamination from the various plastic and paper containers of the raw ingredients [e.g., flour, salt, eggs]."
The raw materials and ingredients can often pose a significant risk in food production as they can contain stones and other foreign bodies that may break the processing equipment and remain in the final product. Some of these foreign contaminants could be e.g. stone fragments or pieces from ovens. In some cases, foreign objects like foil or aluminum may be introduced to the final products during processing and packaging.
Based on the learnings, the owners of Elaine's Creations decided to implement an X-ray inspection system into their production line instead of a metal detector, because they felt that the latter wouldn't fulfill their requirements regarding food quality control.
To help Pezzolis to choose the right inspection system for the company's needs, Mekitec sales representatives recommended them to send sample products to Mekitec's US location for comprehensive application testing. The test result report gives food manufacturers a true insight on the detection capabilities that MEKI X-ray inspection systems have to offer. This, among the competitive pricing and compact size, proved to be key factors in Pezzoli's decision to purchase MEKI unit as their first X-ray inspection system.
"Despite the MEKI unit being probably the most advanced piece of equipment we have, we all found it to be one of the easiest to learn how to set up and use," Mr. Pezzoli says. "The Mekitec technician walked us through the process of using the machine and then immediately had each of us try running it on our own. We quickly understood how to create HACCP-compliant reports as well as the significance of that data." He concludes their thoughts about the MEKI inspection system.
Read the full customer success story of Elaine's!
How X-ray Can Bring More Value for Baking Industry
In addition to foreign object detection and food safety inspection, X-ray offers the possibility to check for multiple quality defects that might result in customer reclamations or deteriorate your brand reputation. Our inspection software can inspect whether the food product, let's say a package of four cupcakes, contains all the pieces and rejects the products that are missing one or more pieces. The software can also perform form and integrity checks, that detected if the food product is broken on misshaped. These software functions help to make sure all of the out-going products are top-quality!
Read more about our X-ray inspection systems
Newest MEKI Inspection Solutions Presented at IBIE 2019!
We will be presenting our newest MEKI inspection solutions, MEKI ONE and MEKI C at the IBIE show in September 8-11, 2019. Stop by our booth 4869 to see the innovative systems in action, and don't forget to bring your own bakery products for free on-the-spot application testing. See you there!
Contact us -
we want to help you
INTERESTED TO HEAR MORE ABOUT X-RAY INSPECTION SOLUTIONS?
Contact us or read more about the most important factors that food manufacturers should take into consideration when investing in inspection equipment.
Download our free white paper by clicking the button below and learn more!
Download Free White Paper
Want to learn more about Mekitec x-ray inspection systems?
Click the link below and familiarize yourself to our solutions!
Learn More About X-Ray Systems